Are you hesitant to begin your backyard transformation because of too many unknowns? Or are you on our construction schedule and not sure what to expect?
Either way, keep reading to learn the details of our construction process. At the end of this article, you will know just what to expect when experiencing a backyard renovation with Alderwood Landscaping!
Alderwood Promise
Before we dive into the specifics of our construction phases, know that each project's specific progression may vary. The exact process can look slightly different depending on client availability and involvement, permitting, and project size. Regardless, you can rest assured that Alderwood's commitment to your satisfaction will never waiver.
As our owner, Mike Semerad, says, "…every project must meet budget requirements, be low maintenance, and exceed customer expectations in creation and quality." With this in mind, here is what you can expect to see at your property during construction.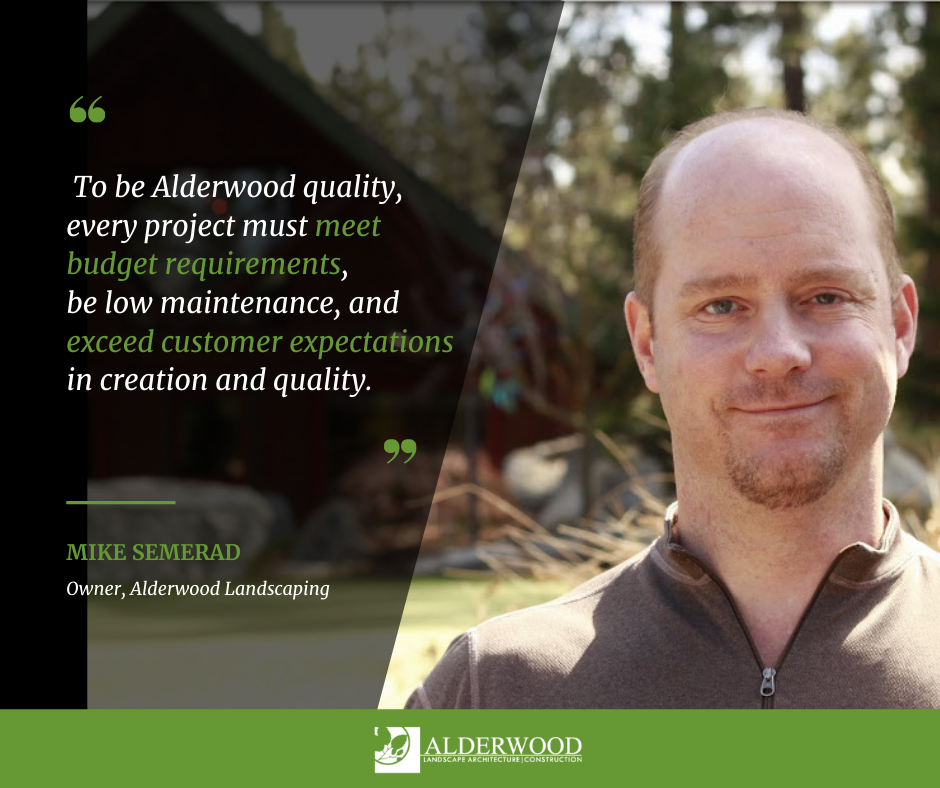 Initial Planning Meeting
After working with our architect to achieve the final design and submitting the construction deposit, the client is placed onto our construction schedule. Want a closer look at our design process? Click here!
The homeowner and project manager coordinate the estimated start date based on permitting approval, weather, and availability for both you and our team.
Before crews arrive to begin construction, we conduct an initial pre-construction meeting with the homeowner(s), project manager, and foreman. During this meeting, attendees go over the final renovation plan, including the client's wish list and any last-minute requests or changes. We also discuss installation details such as available access points, equipment placement, and an approximate timeline for progress payments (if applicable). At this time, the client usually brings up any final questions or concerns they may have.
Site Set-Up
Once the permits are approved and the crew is given the green light, construction begins! Monday through Friday, your project's foreman and 3 - 4 laborers will arrive on-site and start work between 7:00 and 8:00 am. On the first day, they will prepare the job site for every-day construction. This includes bringing in equipment, creating access points, and setting up plywood or rubber mats to protect non-construction areas. The focus then turns to the demolition of the current landscape to make room for the new features. Then comes the next phase--the underground portion.

Sub-Level Phase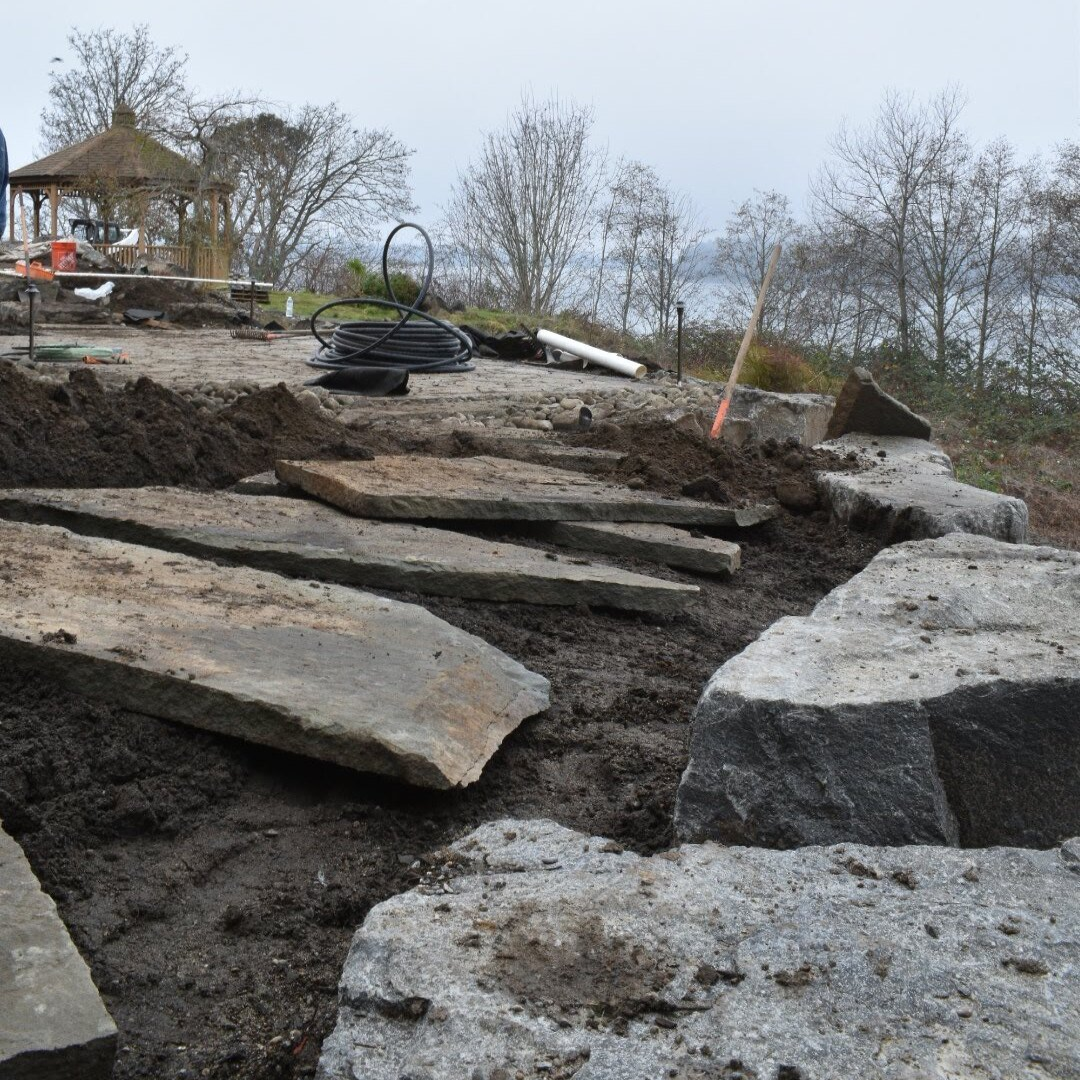 This next step requires digging deep trenches for any necessary irrigation, drainage, power, and water. Inspectors from the city, electricians, and any subcontractors may stop by. Unlike other landscape companies, Alderwood coordinates all of the necessary subcontractors and approvers throughout the entire process so that you can focus on the results!
While this subterrene phase may not look pretty, adequately preparing the foundation is extremely vital to your project's success. This way, you can rest assured that you will have a functional backyard for many years!
Leveling and Hardscaping
After the sub-level work is complete, our crews work to secure the grading by leveling and compacting. Often, this is when any hardscaping is installed, such as paver patios, walkways, and decorative rock work. Any larger elements such as sports courts, water features, outdoor kitchens, and fire pits finish at this point as well. Soft-scaping features such as plantings, mulch, sod, final irrigation, and lighting are the last pieces of the puzzle.

Final Details
The remaining workdays are detail days when our crew washes the hardscaping, cleans up any leftover materials, and ensures the project is perfect. Then, they remove the access points and haul away equipment.

Post-Project Meeting
Lastly, the homeowners have a final meeting with the project manager. Here, attendees walk through the backyard masterpiece to ensure complete client satisfaction, collect the final payment and answer any care or maintenance questions. With the last step complete, the backyard transformation is finished! Now, the homeowners can enjoy their new backyard resort.