Your yard may be one of your favorite places to socialize with friends and family, but it's also a private space that you deserve to keep hidden from neighboring eyes. For this reason, some homeowners like to construct a fence to keep the party private. But a fence may not always be enough for you to feel like your space is truly your own. That said, here are a few ways you can get a sense of privacy in your yard with or without a fence. Consult with a landscape designer to see what the best option is for you!
CREATE A WALL OF GREEN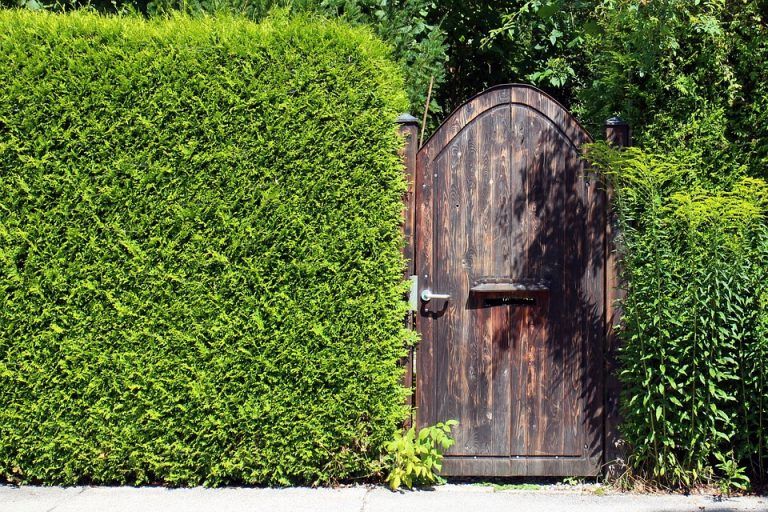 There's a reason why you've seen homes with densely planted evergreens. Not only do these plants give a yard an elegant look, but they're also an aesthetically pleasing use of fencing. Tall evergreens help give your yard privacy and tranquility. What's more, they look more natural than a fence so your neighbors won't feel slighted.
To give your yard an even more natural look, consider using evergreens by the areas where you'd like more privacy and have them taper off into layered flowering shrubs. Not only does this add visual interest to your yard, but it also gives your home a level of privacy in the areas where you need it most without completely closing off your yard to the rest of the world.
TAKE A PAGE FROM INTERIOR DESIGN
Another great way to create a sense of privacy in your yard without outright using a fence is to use semi-private fencing in the form of lattice screens and trellises. This semi-private fencing is similar to the faux walls used in studio apartments to create privacy without cutting off the space from the rest of the apartment.

Lattice screens are easy to install and can either be used around your entire yard or just around your deck. Trellises are also versatile and easily movable while also giving you a little bit of green with plants growing up the sides.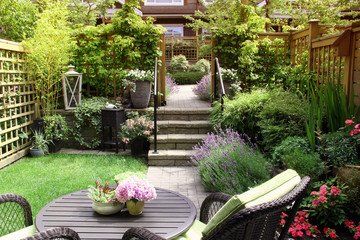 WHERE CAN I FIND A LANDSCAPE DESIGNER IN BELLEVUE?

Up to 83% of Americans believe it's important to have a yard while 90% of those with a yard believe it's important to keep it well-maintained. A landscape designer in Bellevue can help you make your yard look its best. For more information on landscape design services in Bellevue and Spokane, contact the landscape designers of Alderwood Landscaping today.