With spring officially here, it can be tempting to forgo cleaning up the edges of the yard and instead redo your landscape design entirely. After all, spring is the time of rebirth and rejuvenation, so why not let your yard have the same kind of rebirth?
However, before you begin overturning boulders and digging fountains, take the time to think of what you'd like to redesign and run some ideas by your landscape designers. Here are some of the top spring garden trends of 2018 to inspire your own landscape ideas.
Meditation Gardens
Meditation gardens in American landscaping have been few and far between. However, this year, meditation gardens are one of the top garden trends. Meditation gardens inspire mindfulness and reflection for a positive and introspective space surrounded by nature. It's like your own outdoor relaxation room.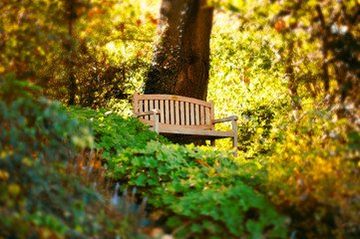 Zen Gardens
Zen gardens are similar to meditation gardens but are more about peacefulness than mindfulness. A seating area with a gentle fountain and a few succulents or smaller plants is a great way to bring that extra sense of calm to your landscape. What's more, zen gardens are low-maintenance compared to a major flower garden so you don't have to worry about heavy-duty yard work.

Bedhead Gardens
On the topic of low-maintenance gardening, a bedhead garden is one of the most popular garden trends right now because of its own low-maintenance care. Bedhead gardens rely on native plants that are easy to care for and have a whole lot of volume to give your garden a full and layered appearance. This trend is especially favorable for those who want to grow a garden but just don't have the time to take care of one. Native plants practically take care of themselves.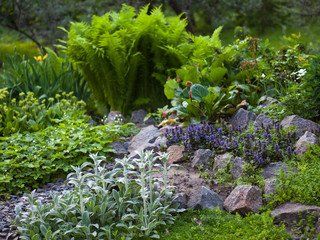 Forest Bathing

Forest bathing is one of those landscape trends that might never go out of style for those with lots of trees on their property. This landscape trend creates a stone path between your landscape's trees to make a peaceful walking trail. With a few warm lights and flowers, you can turn your own backyard into something out of A Midsummer Night's Dream.

Landscape design can do wonders for your home. Whether you prefer meditation gardens or forest bathing, landscaping can increase your home's resale value by as much as 14%. For more information on landscape design in Spokane and Bellevue, contact the landscaping services of Alderwood Landscaping today.