CREATE A BEAUTIFUL OUTDOOR SPACE WITH SYMMETRY AND ASYMMETRY
A recent poll for the National Association of Landscape Professionals discovered that 67% of Americans believe hiring professional landscaping would allow them to have a nicer yard. However, hiring professionals still means that the homeowner has to make important decisions regarding their landscape's final look. One decision landowners and landscapers alike have to make is whether to focus on symmetrical or asymmetrical landscape design.
Both symmetrical and asymmetrical elements can create a beautiful outdoor space. By drawing the viewer's eye intentionally from element to element, both styles employ the careful use of lines and shapes to make a gorgeous finished landscape. But what are the differences between these two approaches?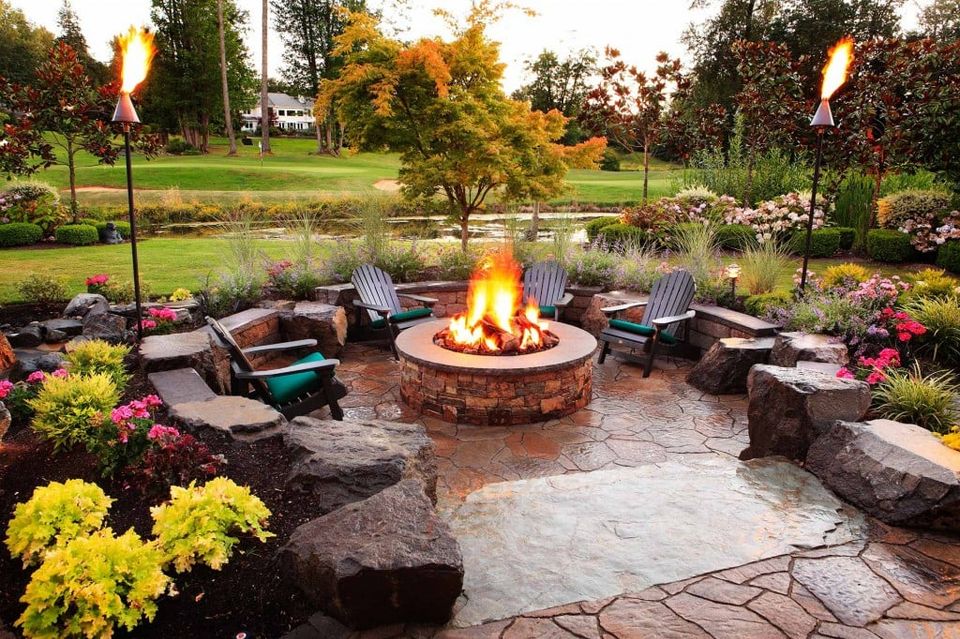 SYMMETRICAL DESIGN: CLASSIC, FORMAL, ELEGANT
Symmetrical landscape construction can add balance and uniformity to any outdoor area. Symmetry adds a sense of formality, stability, intentionality, and order to a space. Using symmetry is particularly popular for front yards to add curb appeal and to make a home's exterior seem more regal. Many landscape designers use symmetrical shapes and lines to create mirror-image designs on either side of a central feature, like a front door. Symmetrical design ideas are often easier to construct since they are essentially repeated patterns.
In spite of their beauty, symmetrical designs aren't ideal in every situation. Some houses and yard areas are not symmetrical in shape, which makes creating the perfect balance in other outdoor design elements challenging. Similarly, keeping plants trimmed to perfectly equal sizes and shapes is a hard task to accomplish by yourself. Landscaping services are often required to maintain the sense of perfect balance needed in symmetrical landscaping.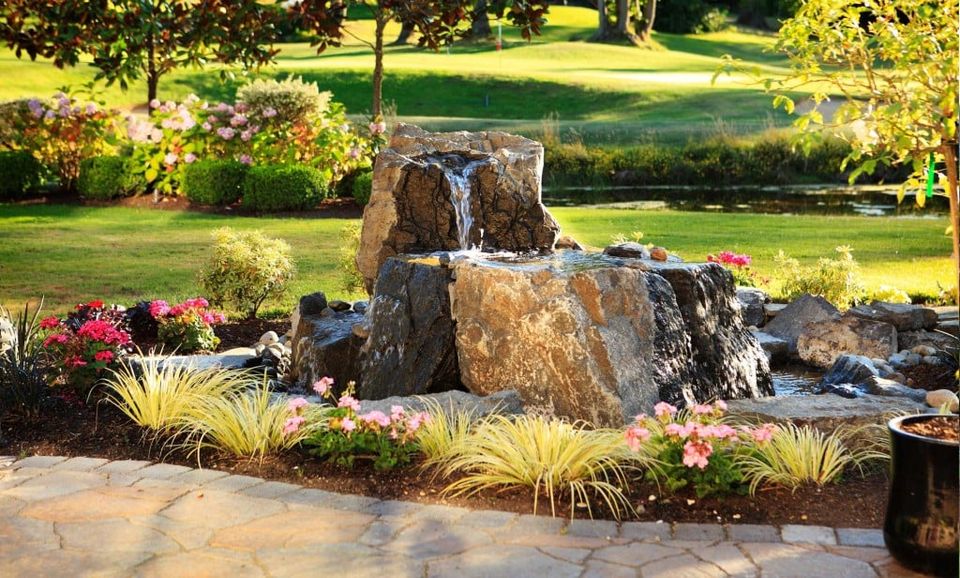 ASYMMETRICAL DESIGN: ORGANIC, FREE-FLOWING, UNIQUE
Asymmetrical landscapes have their own charm. By following less rigid designs, asymmetrical landscapes can be both more relaxed and more exciting at the same time. Asymmetry is more popular for backyards, natural-looking gardens, and entertaining areas due to its flexibility. Asymmetrical landscape construction still creates a sense of unity by using some repeated patterns and shapes. However, the lines in these types of styles are more curving and free-flowing. An array of colors, sizes, and textures in plants are often used to create a sense of ordered disorder, or of intentional spontaneity.
Though a bit more difficult to plan to get the look just right, asymmetrical gardens have some benefits can be a little overgrown without looking entirely unbalanced. Additionally, asymmetrical gardens are easier to expand and change, since they don't have to be perfectly matched with other areas to still look right.
When designing any landscape, it can be tempting to dive right into a project after a few half-hearted attempts at planning and some loose sketches. Though you may want to skip right to the fun part of buying your favorite plants and getting your hands dirty, it is always a good idea to pause for consideration. Well-planned landscape construction that uses symmetry, asymmetry or a blend of the two will be both healthy and well-loved for years to come.