The National Association of Landscape Professionals and Harris Poll conducted a survey where 67% of American participants agreed that professional landscaping would allow them to have a nicer yard. But do you, like many homeowners, just accept a dormant and boring yard after summer ends? Even when the days are hot and winter feels far away, you can take advantage of the soft unfrozen ground and beautiful weather of summer to ask your landscaper about adding some design to your yard that doubles as extra fun and festive spaces for winter.
A WARM FIRE PIT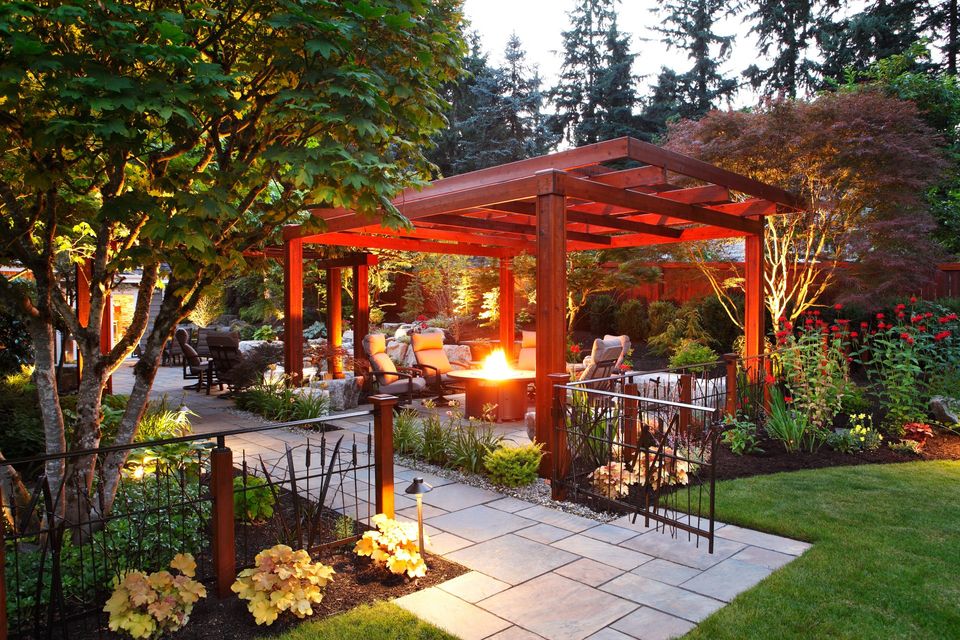 Picture this: a mostly-covered outdoor patio, clean cozy seating, bundled up family, and chestnuts roasting on an actual open fire. A well-maintained fire pit can bring some wonderful comfort and an opportunity to get fresh air in reasonably cold weather. If you'd like to use your fire pit when the weather gets a little chilly, ask our landscape service about strategies for making the space a little more insulated and cold weather-friendly.
A Backyard Ice Rink
Backyard ice rinks are an excellent project to get your kids moving. They're also great if you're child-free and a fan of romantic afternoons skating or noisy neighborhood ice hockey sessions. If you think a backyard rink would be a good fit for you, you'll definitely want to prep while the weather is still warm. Ask your landscape service for help picking a perfect, almost-flat spot.
Artificial Hills
Yes, hills are actually desirable for some folks in their backyards! Someone could create artificial hills possibly as a practical means of drainage or blocking wind towards the outskirts of their yard. A hill could also be a result of another part of landscape construction, such as a sunken fire pit or a waterfall. What makes hills insanely fun when snow falls? Sledding.
Lighting Installations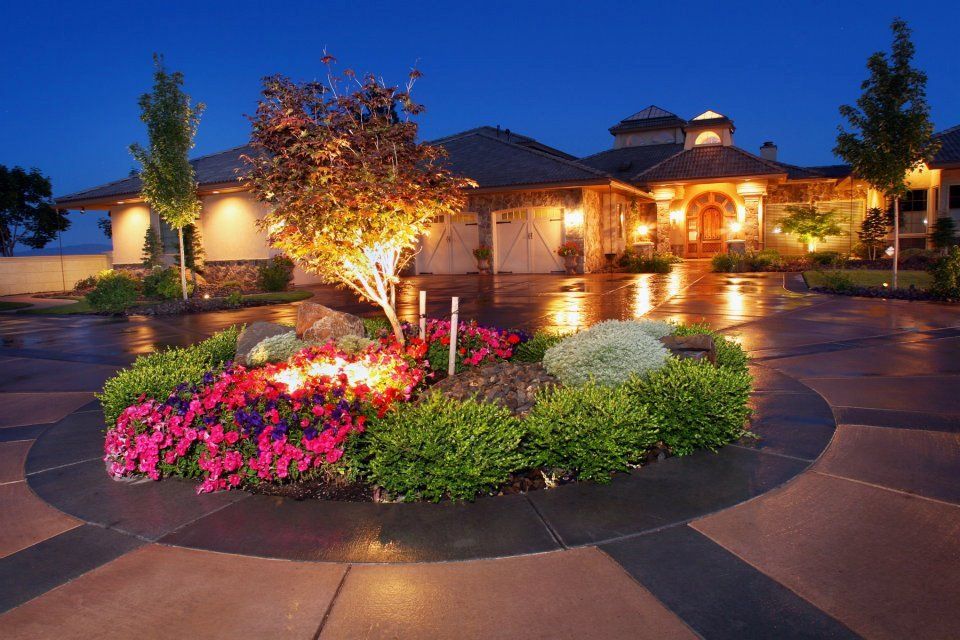 How "merry and bright" would it be to be able to turn on your backyard's weather-resistant lighting and let the soft glow bounce off fresh falling snow? Skipping over the classic cliche image of the backyard BBQ tiki torch, adding some subtle and classy lighting to your yard in summer can transition to a beautiful display when you need a little warmth during the holiday season.
Ask your landscaper what kind of multi-season fixtures might best complement your yard. Get creative and think of what winter activities you love that can be improved by adding a little 'something' to your space!