Do you want to be the hub of the neighborhood? You can't do that without a yard that's set up for entertaining. If you're looking to upgrade your backyard, then consider these landscape ideas for ultimate backyard hosting.
Fire Pits
One of the first landscape ideas you should embrace for a perfect entertaining backyard is a fire pit. It's the perfect place where everyone can get together for quality time. You can catch up with friends, roast s'mores, drink wine, and have a great time. You can create a custom design that fits perfectly with the rustic charm you're looking for in the backyard.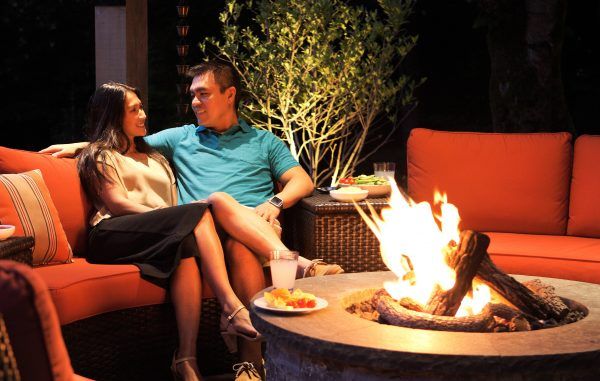 Patios
Another feature landscape designers will tell you is a must for an entertaining-equipped backyard is a patio. They create a space where your guests can hang out comfortably to sit, eat, and mingle. You can pick out beautiful stone for the flooring, gorgeous furniture, and other architectural pieces to make your patio pop. You can choose a design that works best for you aesthetically and functionally.
Outdoor Kitchens
It doesn't get any better than outdoor kitchens when you're talking about outdoor entertaining. No longer will you have to run back and forth from the indoor kitchen to the outdoor grill and be separated from the party. You can keep all the food smells outdoors and impress your guests at the same time.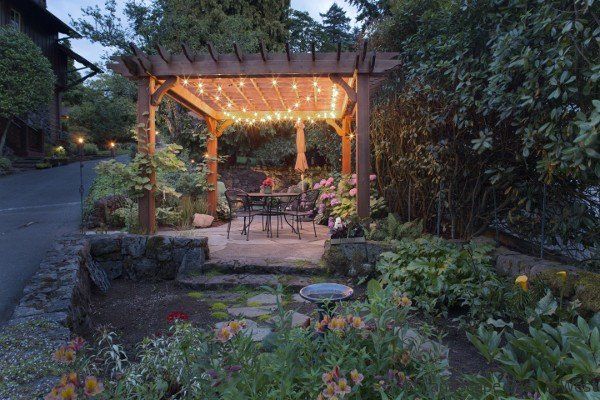 Lighting
If you ever want to party into the night in your backyard, then you absolutely need some landscape lighting. Not only does lighting back your backyard look amazing, but it adds safety for your guests at the same time. You can highlight an architectural piece like a water feature, and you can illuminate any pathways so your guests feel welcome and safe.
More than 64% of homeowners that are upgrading their outdoor spaces are addressing their backyards. If you want to upgrade your backyard to make it the ideal space for entertaining, consider these landscape ideas: fire pits, patios, outdoor kitchens, and lighting. Contact us today for a free design consultation if you're ready to have the backyard of your dreams.