A yard with steep grading can cause difficulties in both maintenance and design. Looking for landscape ideas for your yard? Here are some fun ways that the Alderwood team displays unique design alongside challenging grading.
Terraced Patios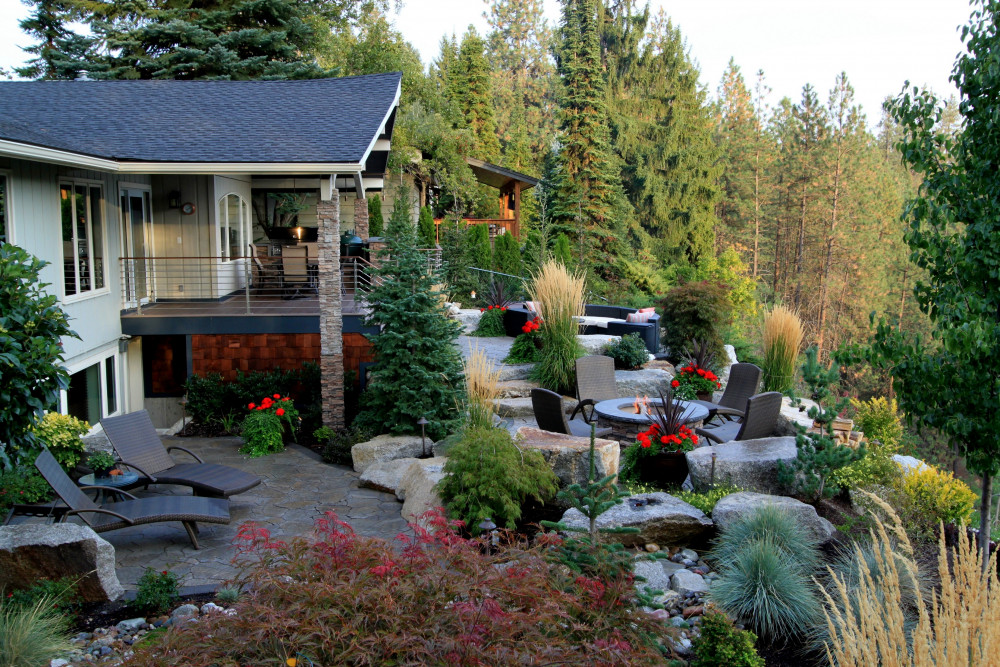 A yard with steep grading challenges can actually become an ideal space for terraced patios. Alderwood crews took advantage of this property's unique sloping and created several patio and lounge spaces, each serving a different function. By having separate lounge, fire pit, and reclining areas, this property is ideal for entertaining.
Winding Pathway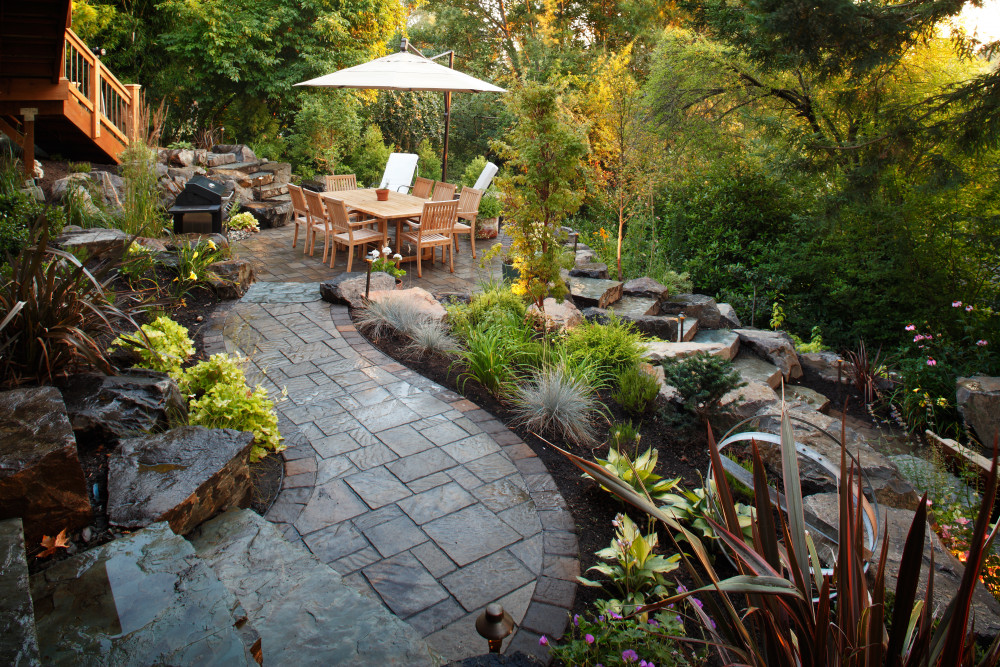 A sloped landscape is a perfect place for a dreamy winding pathway. Whether designed with foliage surrounding, pavers, crushed gravel, or brick, walkways provide access and allow for plenty of creative freedom. In this award-winning project, paved walkways extend the length of the yard with seating along the way.
Fire Pit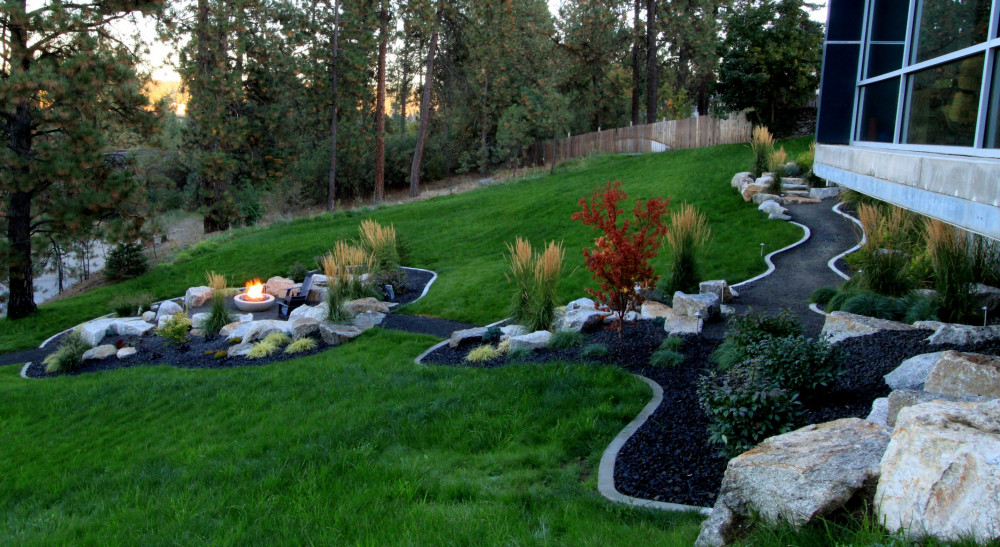 With the right professional expertise, you can easily set up a cozy fire pit and seating area in your back or side yard. Rock outcroppings offer a natural touch, or you can add colored gravel for visual interest.
Dry Bed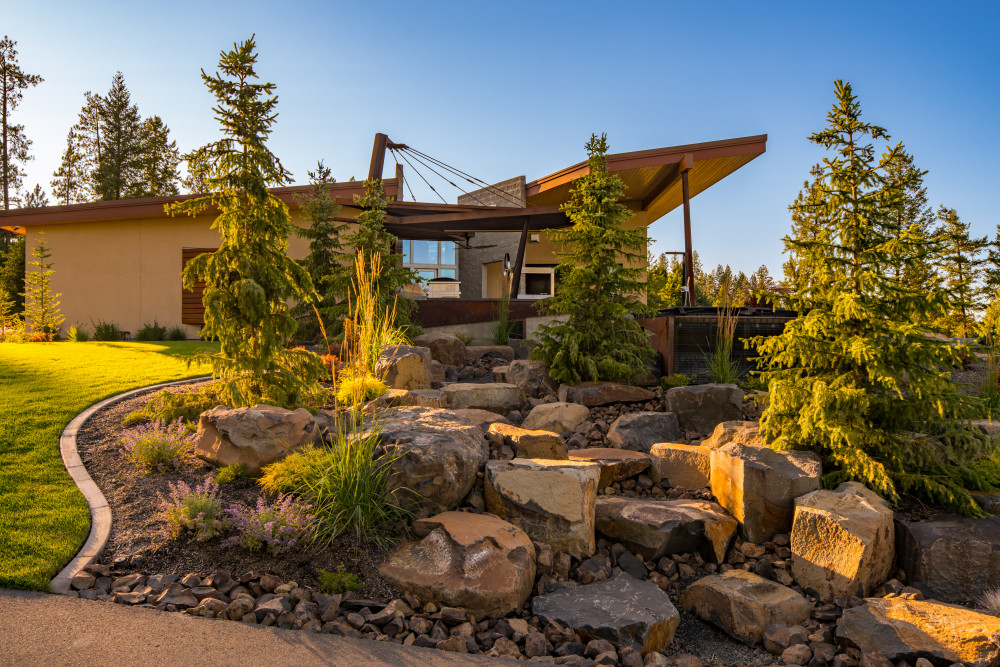 If you are wanting to add design to a small or unused area of your yard, a dry bed or rock garden can add visual interest and controls any drainage issues. Dry beds can be any size or length, which makes them a flexible landscape element for unique spaces.
Water Feature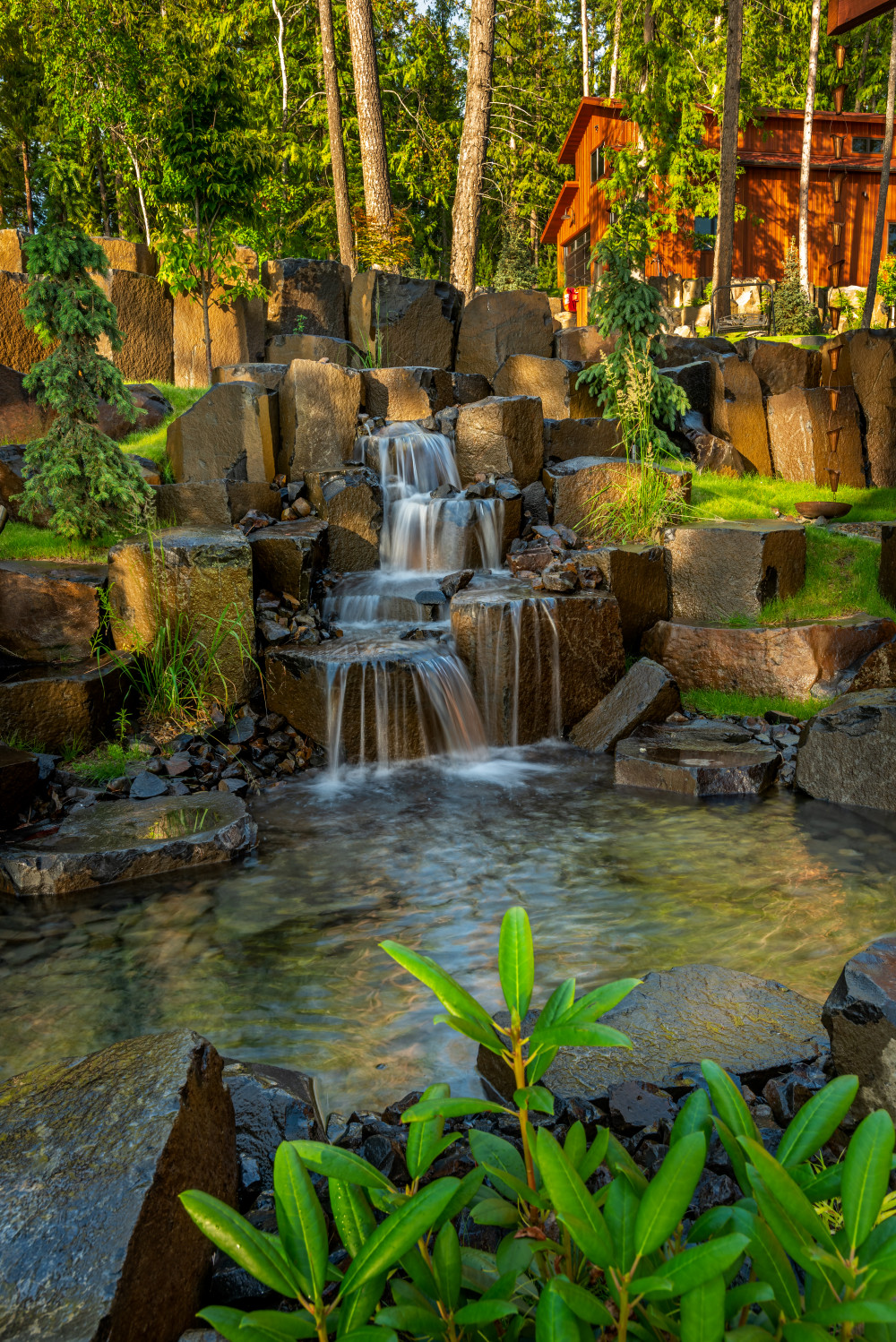 We would be amiss to discuss landscape design elements without mentioning water features. Long, cascading waterfalls are ideal for any steep grading, as it naturally blends into the hillside. For this project, our landscape architect added several water features along the client's steep driveway for a luxurious accent.
Terraced Garden and Steps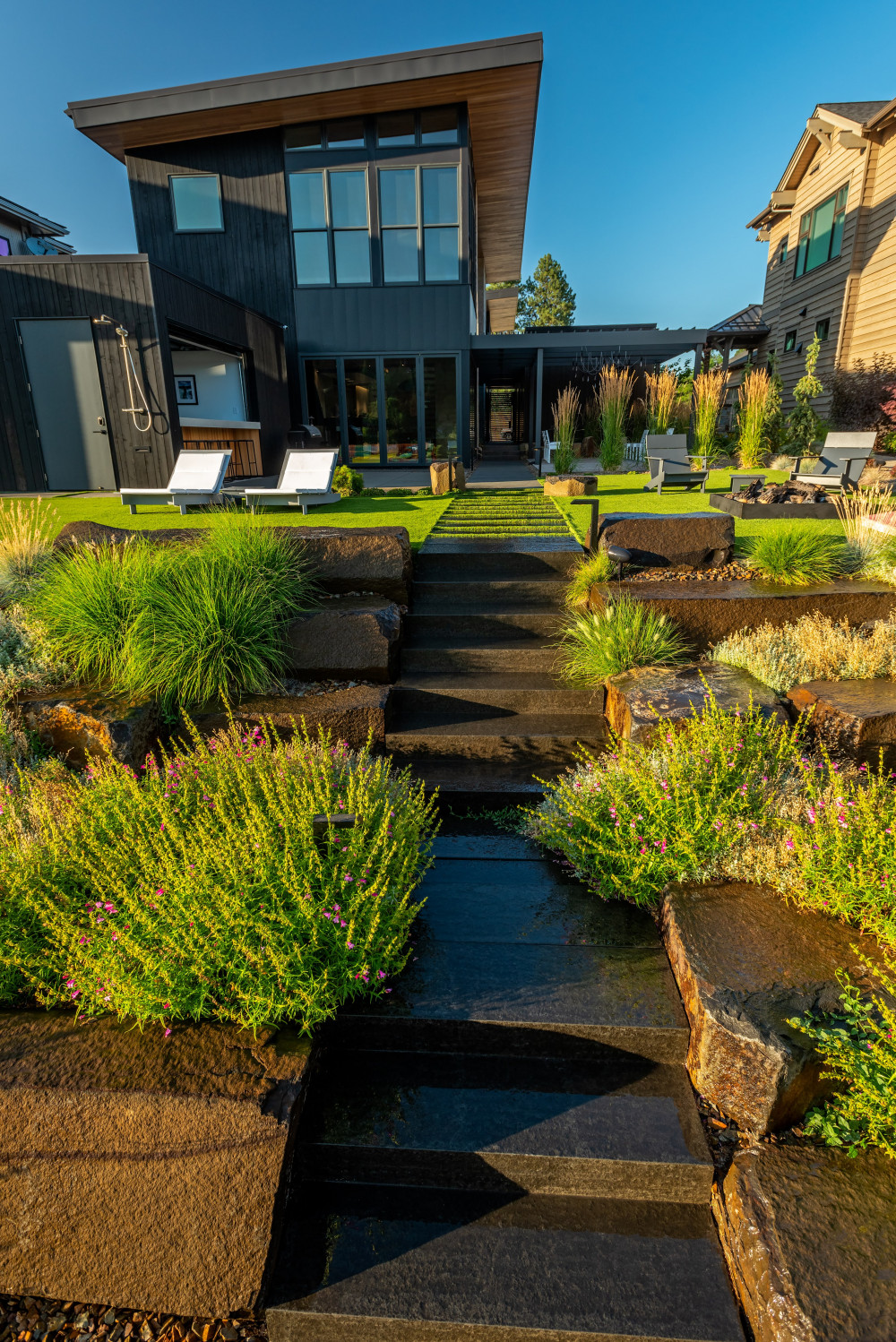 This design element is the ideal option for lake-side properties like this one. Precisely-placed shrubbery and rock outcroppings provide beautiful, functional steps down to a dock or boat launch.
A sloped yard may seem to limit your landscape design options, but we see endless opportunities! Check out our other blogs for more ideas, or, if you want a professional to take care of it for you, give us a call!