Throughout the past decade, the world of landscaping has seen a massive increase in support for "going green" and "eco-friendly landscaping." In recent years, companies started taking this much more seriously, and experts say the hype around it won't slow down as architects and landscapers begin implementing more of these practices. But what exactly does this kind of lawn care and design mean? If a company claims to be sustainable, how do they prove they are? Most importantly, do these "green" practices even make that big of a difference?
See Pantone's official video reveal of the color.
Every year after the company's annual announcement, design bloggers and businesses are quick to offer their decorating ideas and coordinating color palettes. This year, we have decided to put our spin on the Pantone color trend and explain tips on how you can implement this gorgeous shade into your landscape or backyard resort!
Greenery
Perhaps the most obvious way for this classic blue to enter the outdoors is by adding flowering plants to your garden. While there are not many naturally blue flowers, some of the most commonly used include larkspur, grape hyacinth, and dark blue hydrangeas. Also, some species of irises and lavender offer that classic blue hue throughout the season as they vary in pigment. On the other side of things, if you want to add the deep blue to your decor, place your favorite plants in colorful pots.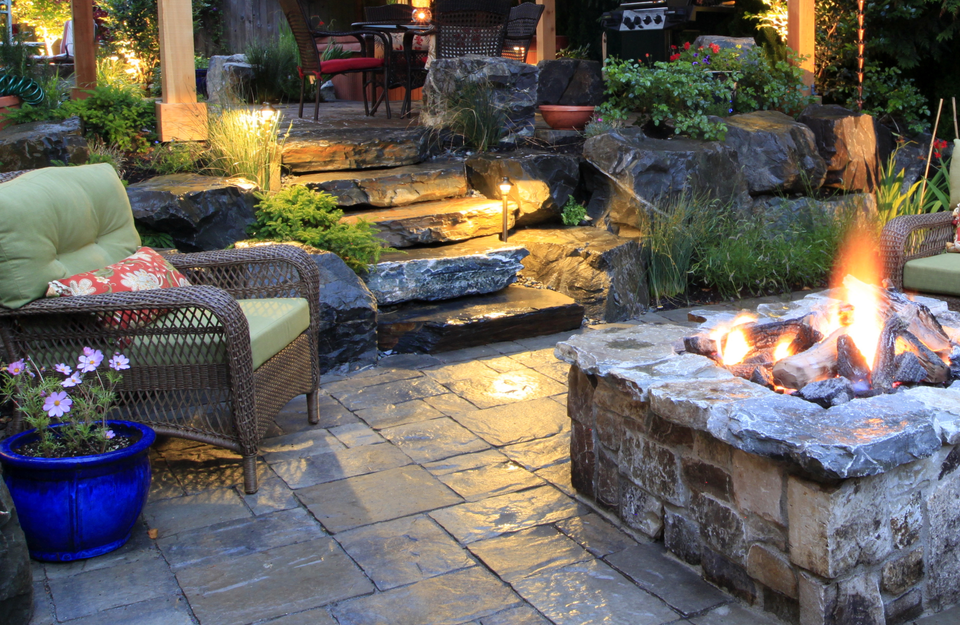 Furniture
Fabric is one of the easiest ways to carry a fun, new color into your outdoor space. With the numerous shades of green from plants and tints of brown from the hardscaping, this classic blue anchors the space beautifully. If you want to implement the color of the year in your landscape without dramatically altering your garden's color scheme, this is one way to do that.
Sold on the idea, but not sure how to include fabric outside? In several different projects, our landscape designers have used the classic blue shade for both umbrella canopies and patio furniture. The upholstery on chairs and sofas, as well as the fabric on pillow covers, are perfect places to introduce that splash of color.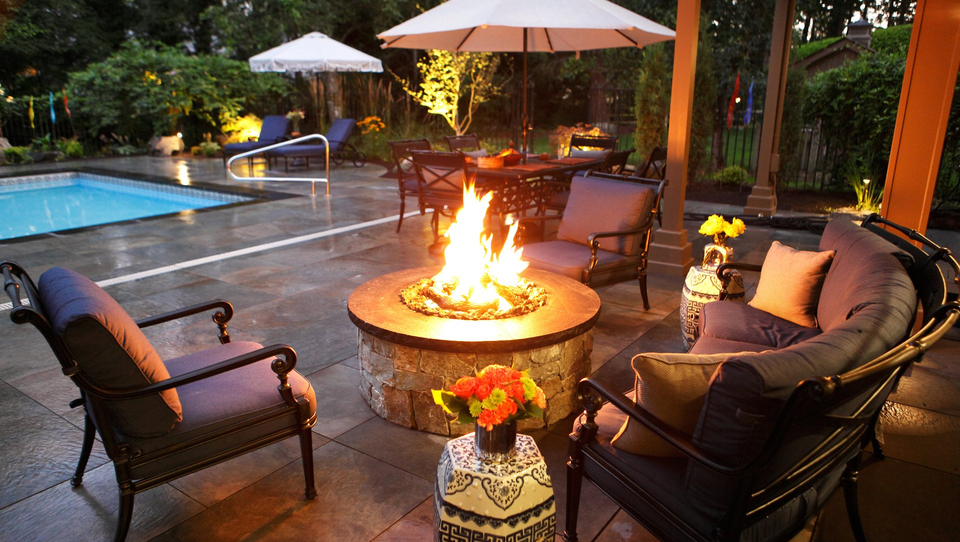 Lighting
Recently, the use of LED lights in exterior spaces has become a popular trend for backyard resorts. With recent improvements, you can now install LED lights of all sorts of colors, giving you the perfect opportunity to implement this vibrant blue. Colored LED lights look most luxurious when used to accent elements such as pools, kitchens, outdoor structures, and fireplaces. We have found different shades of blue to illuminate outdoor pools the best.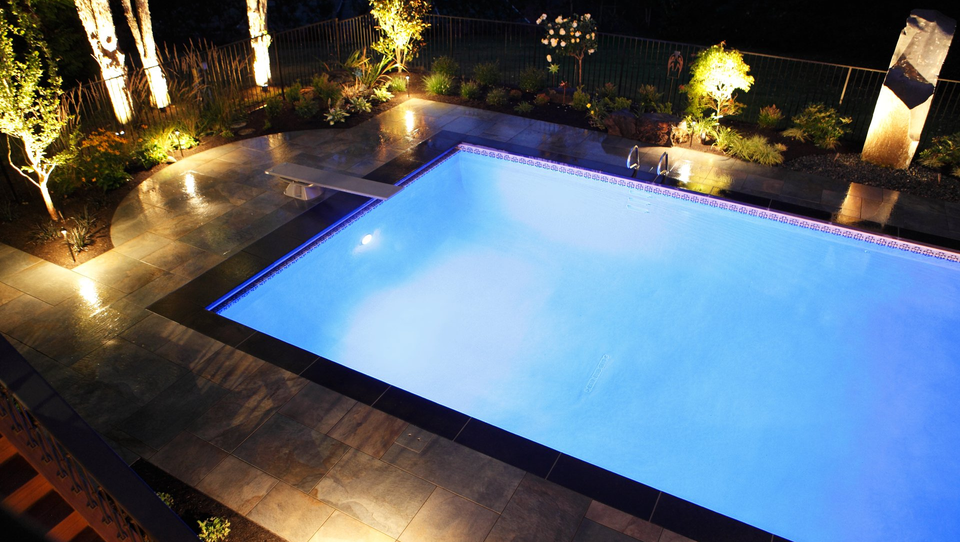 In the project below, lights were added for a modern twist on this outdoor element.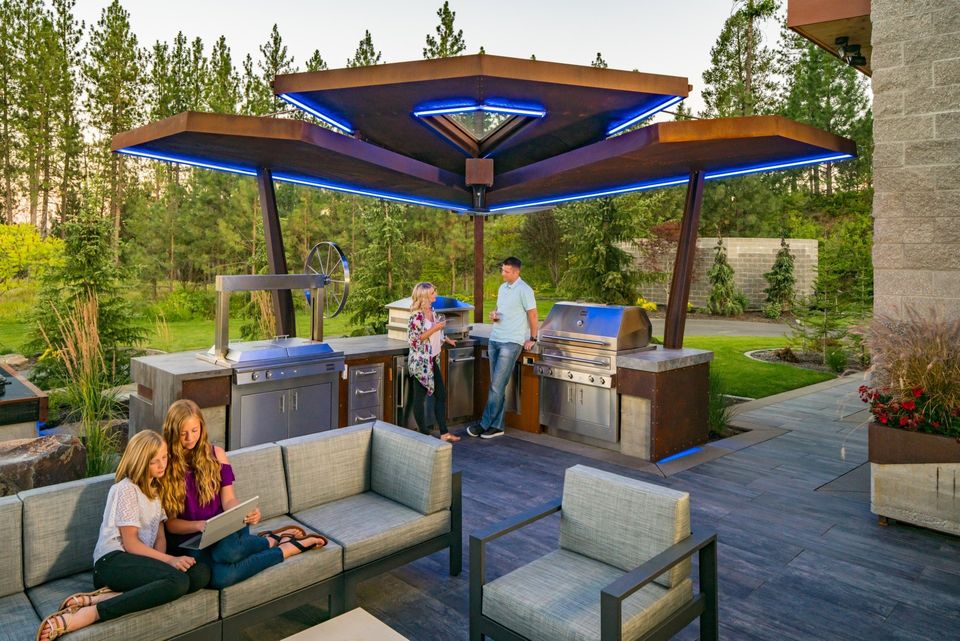 Introducing unique colors into the greenery, furniture, and technology of your yard can seem daunting and easy to mess up. If you are already considering transforming your outdoor space into an extravagant paradise, let our professionals help you design, build, and include those custom elements!