Alderwood's landscaping teams have been blessed with the opportunity to complete several dream landscapes in 2019. Throughout the year, our designers have had a few favorite trends that have resurfaced in multiple projects.

Modern Style
A common style that our families have been requesting recently is more of a contemporary/modern look. Previously, some clients with older homes desired a landscape that reflected the original ambiance. However, this year, our architects have been asked to help bring family's homes into the 21st century through an updated, modernized landscape. This aspect was revealed in our projects by the use of clean, hard lines. Several elements display this, such as box and table firepits and the columnar basalt water feature that appeared in a handful of projects this year. In addition, a minimalist approach of an open concept layout echoed the fresh, cutting-edge style of the year.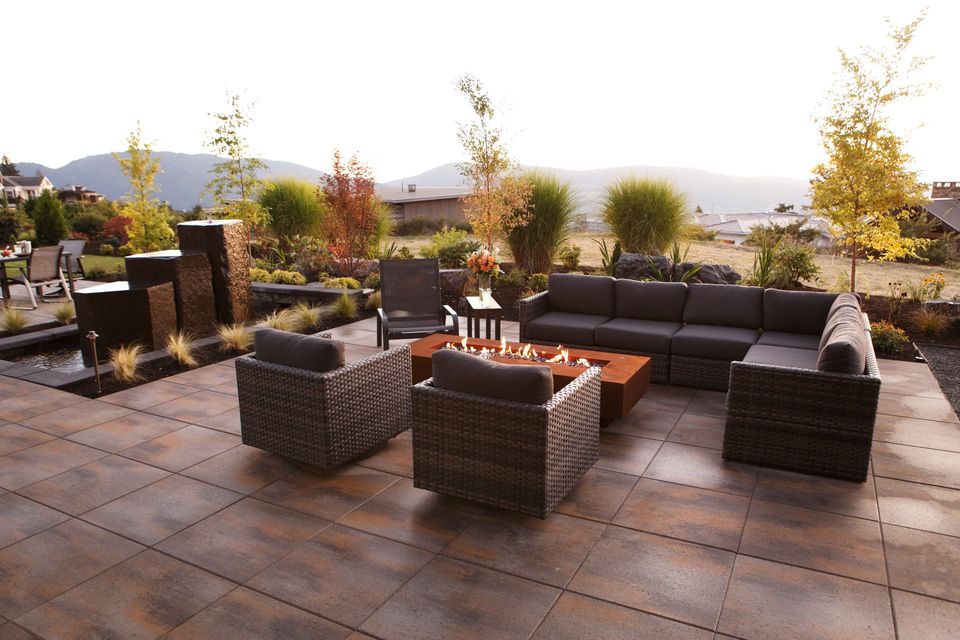 Belgard Pavers
A staple for Alderwood architects are Belgard pavers. Not only are they highly resilient and can last for years, but they are easy to replace if necessary. They also add a luxurious design element that pouring a concrete slab simply doesn't offer. Furthermore, with so many different types of pavers, the possibilities are endless. You can use them to create a pathway, patio or firepit area or to line a driveway. Our choice of pavers to add a chic element are Belgard's Plaza pavers, as well as their Laffit and Urbana collections. Especially this year, they were featured in our plans constantly.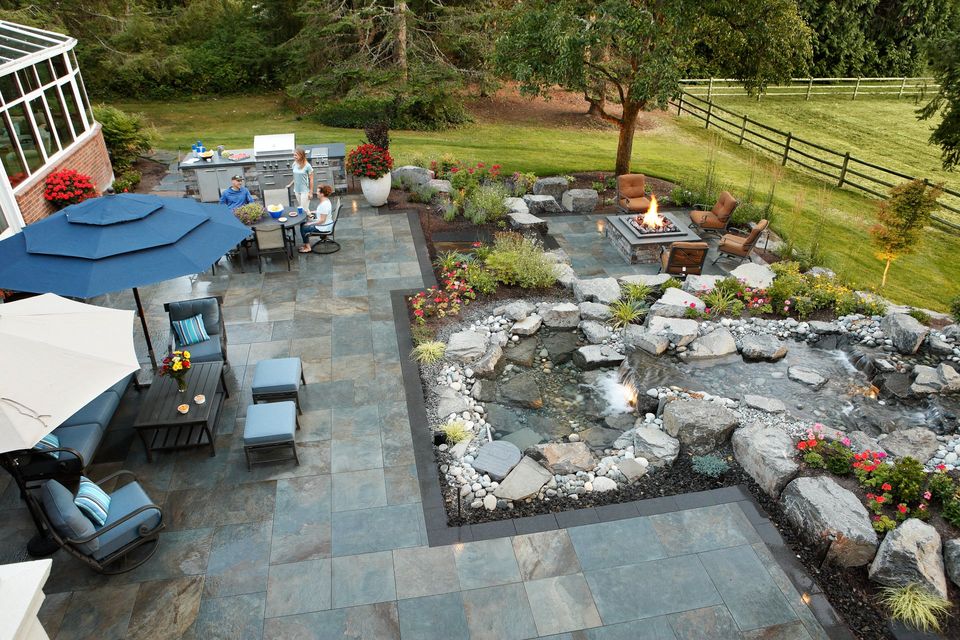 Japanese Maples
As for trees, our landscapers enjoy using Japanese Maples for their durability and bright colors. Recently, the Coral Bark Maple has been a favorite. These trees have a brilliantly colored red bark and a beautiful deep green leaf color. They also provide a lot of flexibility in a space since they can either be low maintenance and grown out or pruned to stay at a desired height.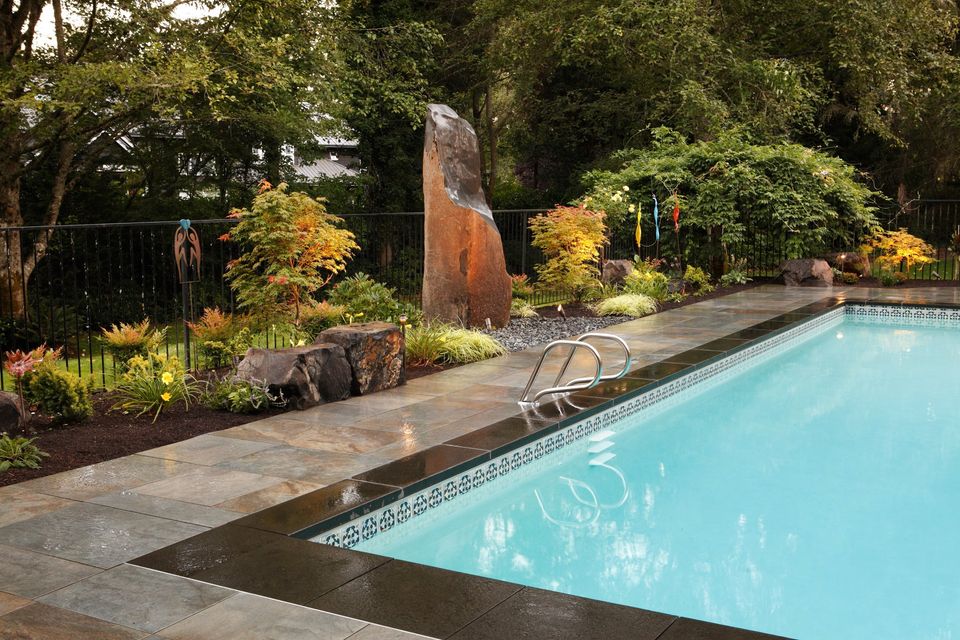 While the Alderwood designers and architectural team have their favorite products, the most rewarding part of their job is creating a landscape paradise for families to enjoy. That is why, upon meeting with clients, our architects provide plenty of choices in style, design, plants and pavers so that each family can create the backyard of their dreams.Call Us to Find Out More!