We wanted to share some tips for simple yet effective ways to increase the overall charm of your backyard. Whether you have completed a remodel or you still have yet to take that next step, here are ideas that you can implement in your yard right now!
Create Dedicated Spaces
This suggestion requires a bit of rearranging. If your yard is large enough, try to designate portions of your backyard for specific purposes. These small adjustments make your space more functional, and your time outside more enjoyable and relaxing. Especially if you have kids or your yard serves as the neighborhood playground, then you will benefit immensely from separated spaces.We use this technique most often with furniture and greenery. As we did for this client, you can section off a separate lounging space or firepit area with circularly-placed patio chairs. Another option is to use low-growing shrubs and small, linear flower beds to designate portions of a patio for specific purposes.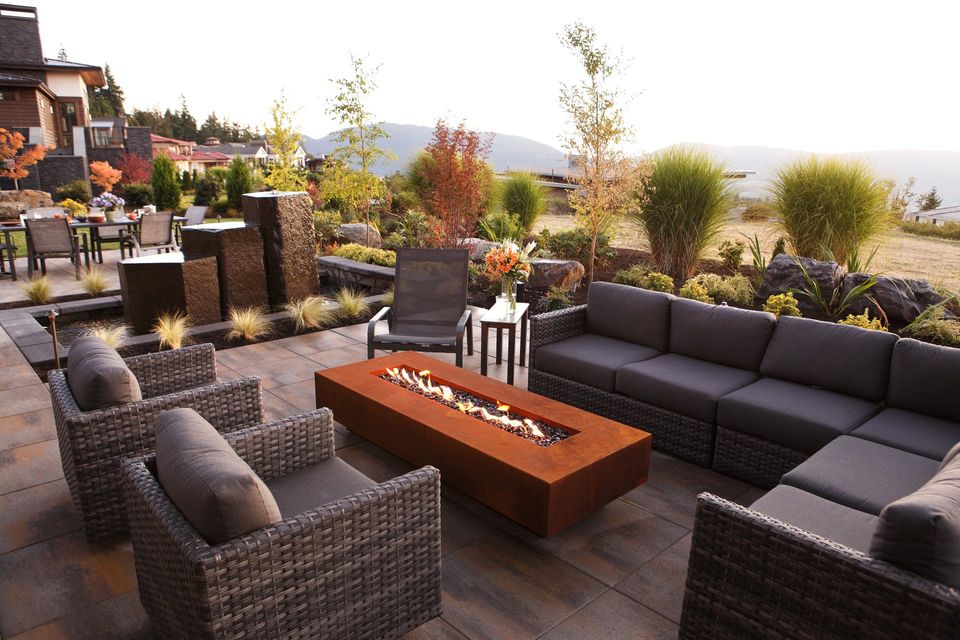 Hide Eyesores
For many families, long days spent playing outdoors can result in a yard scattered with toys, bikes, and baseballs. Giving these items a home by using decorative storage containers not only instantly opens up space, but it also provides a much cleaner, refined look. Another simple option is to invest in a shed, which offers a solution for bikes and sports equipment over-taking your patio. These days, you can even purchase a shed that matches the color and style of your house for added charm.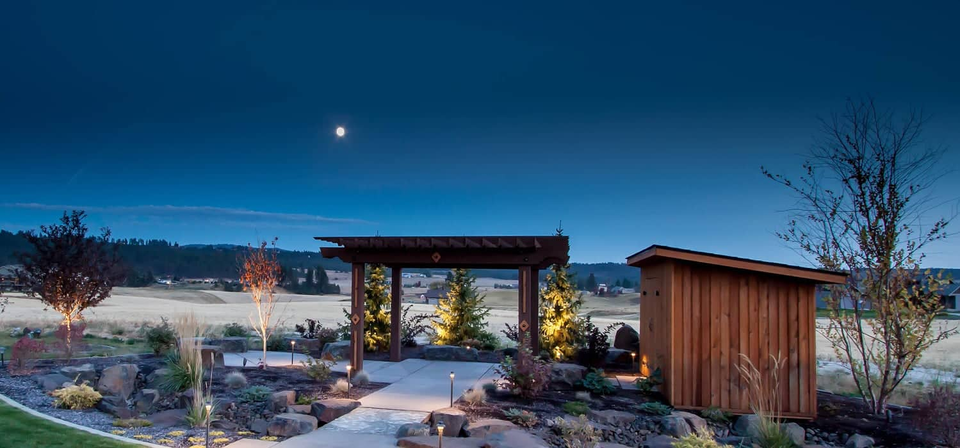 Lighting
Lighting is one element we mention often-and for good reason! Even simple lighting features can drastically improve the functionality and appeal of your yard. At Alderwood Landscaping, our professional architects never neglect the importance of illuminating our clients' resorts. If you are not sure which fixtures to implement in your space, start with a few inexpensive garden lights to brighten a pathway or decorative string lights to add aesthetic.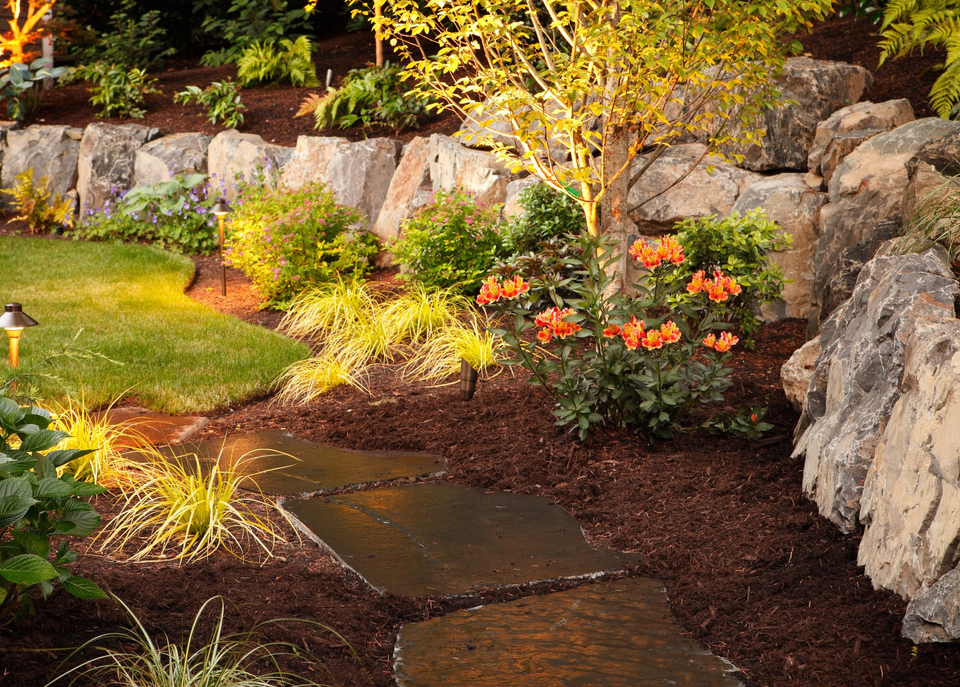 Just like when re-decorating the interior of your home, there are a few techniques that drastically improve the visual appeal of your yard. If you implement these simple tricks, you can be sure that your friends will start to ask you for your secret on creating a beautiful outdoor space!