For this extensive project in one of Spokane's most affluent suburban neighborhoods, Alderwood Landscape architects worked with the clients to transform their dull yard into a dream resort! With specific style requests and even a miniature forest, completing this party-friendly renovation wasn't easy, but the result is stunning.
Project Goals
Though the homeowners contacted Alderwood for design input and ideas, they already had several goals for the space. As mentioned, they wanted to use the entire property for a total resort, complete with a pool, dining area, and recreation space. Initially, their yard was a small patch of grass with a dense forest of trees that posed a safety risk and blocked their gorgeous view. Our clients hired Alderwood to provide them with the resort of their dreams while utilizing their property's whole length and complementing their home's French Country style.
Challenges
Though this project did not provide any abnormal issues, the most significant challenges were deciding each element's best placement. Since our crews had to remove so many of the trees in the backyard, this created leveling issues. The landscape was also elongated and rectangular, so our professionals crafted a design that worked with the landscape's natural grade and decided to lower the sports court. This allowed for scenic visibility from the main level without the sports court blocking any views. Starting from scratch meant there were several moving pieces, but Alderwood handled each step, and the homeowner never had to assist with scheduling or worry about a thing.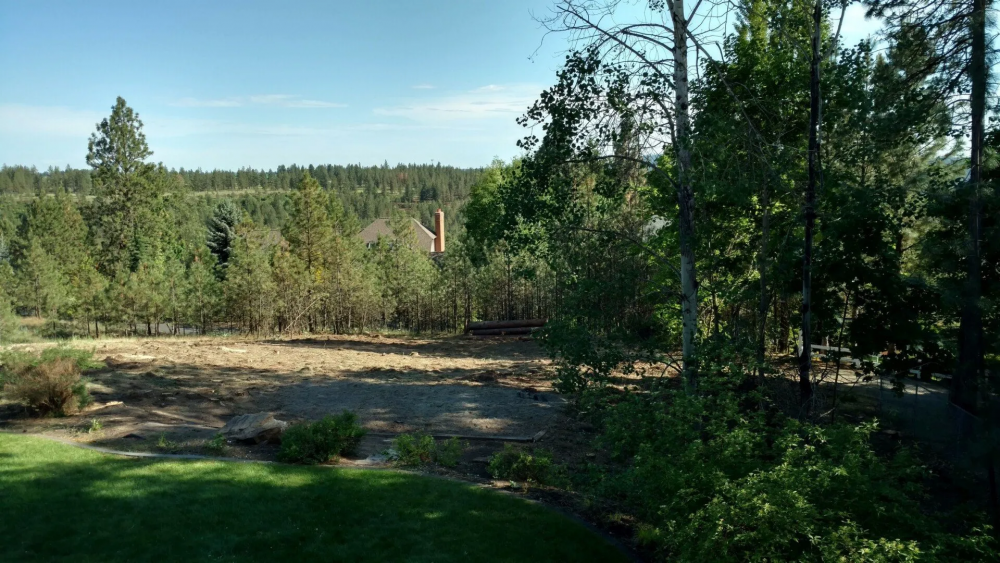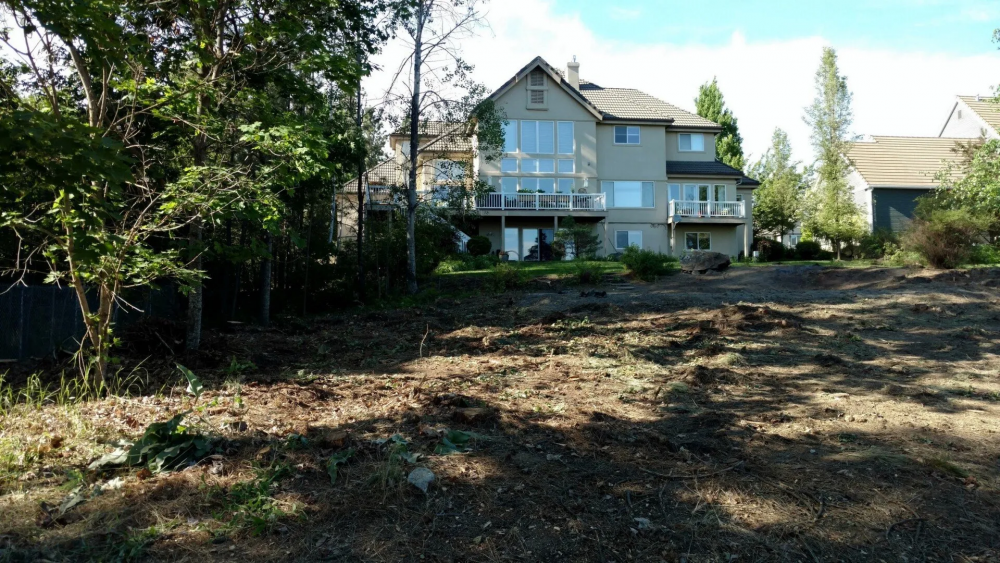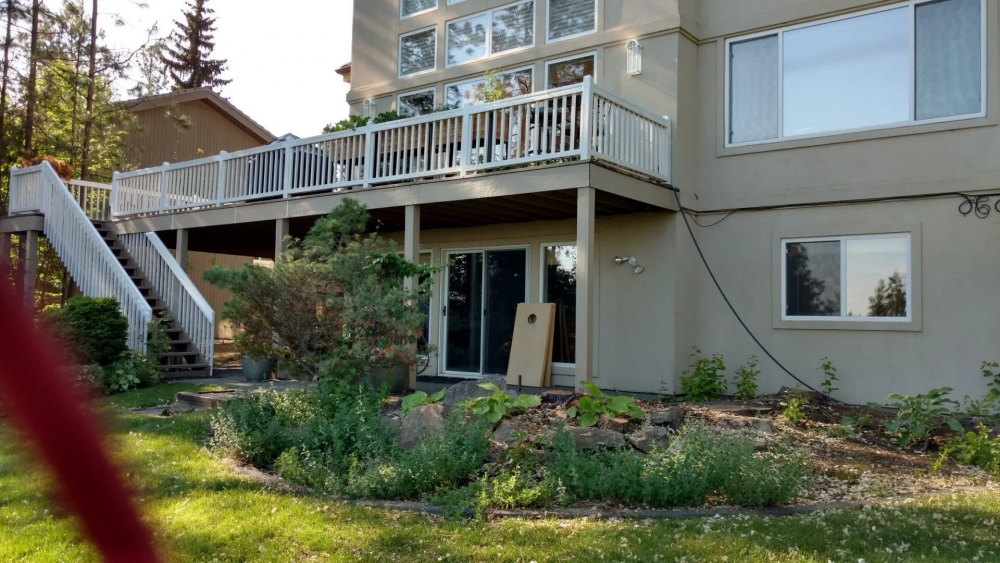 Before
Details and Elements
Our team's use of native plantings around several flower beds and grassy areas visibly break up the space, allowing guests' gaze to move naturally around the yard. One of our homeowner's requests was to avoid using retaining walls, so our crews created a natural slope behind the pool and stone steps down to the sports court. To ensure a cohesive style, we used the same materials for each staircase and paver walkway around the property. Our architects wanted to create not only a practical backyard but also one that is visually appealing.
Final Project
The final project is a lavish display of Alderwood's commitment to detail, overall aesthetic, and project flow. As the focal point, the lap pool is visible from any of the main elements. The pool deck offers several lounge areas, a dining space, and a fire pit. Belgard paver patios define each section, and the fire pit's stone detail complements the home's style perfectly.
No doubt, this completed landscape has everything! The paver patios, tall grasses, and chic lighting provide the tropical aesthetic the family was looking for in an entertaining paradise! From every angle, the completed project boasts stunning views and functional spaces. Our clients are thrilled with the results and say their yard is now the hottest spot on the block!