A garden path or walkway is a great addition to any landscape. Oftentimes, if you feel like your yard is too expansive or too simple, a new pathway can be the perfect opportunity to visually break up the space. Alderwood has enjoyed designing and installing custom pathways in clients' backyard resorts for years!
For today's blog, we have compiled some of our favorite walkways and paths. Replicate these ideas in your own space or use them as inspiration for an original design!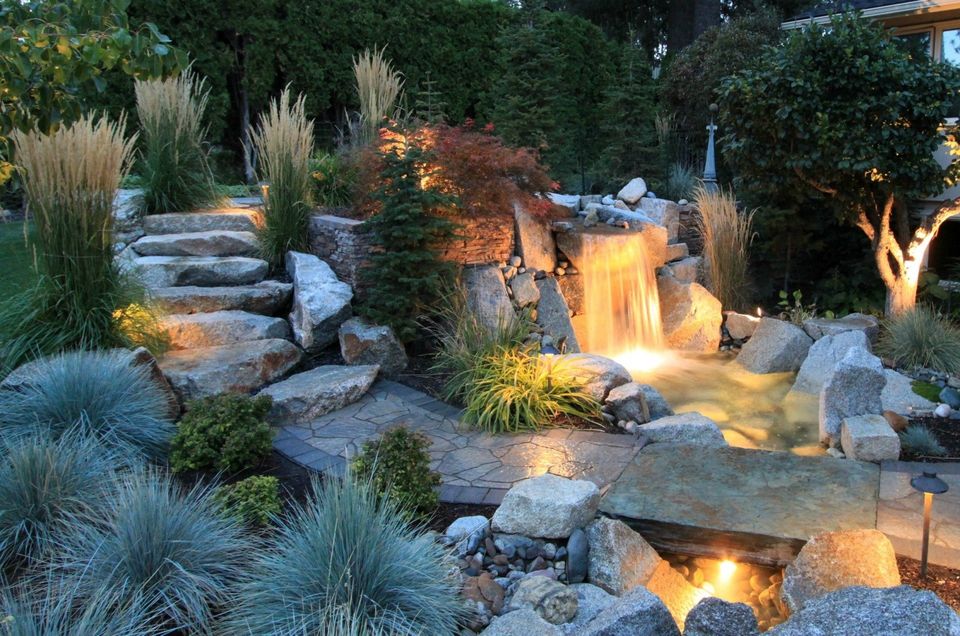 Natural stone pavers are a great way to create a path in your backyard space!
Use a different color or shape to naturally define the border and choose designs that complement the aesthetic of your landscape!
This winding design has several stone elements, from the pavers and rock steps to the boulder water feature and slab bridge.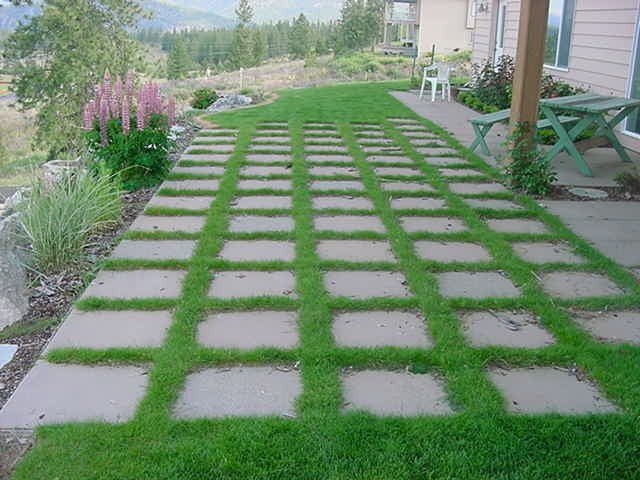 Growing grass in between pavers has become a recent trend in the landscaping world.
This is an excellent walkway design if you need to eliminate water run-off or if you want to keep a green focus in your landscape. Many designers like to experiment with this style by either using long, skinny pavers or arranging them in diamond or chevron patterns!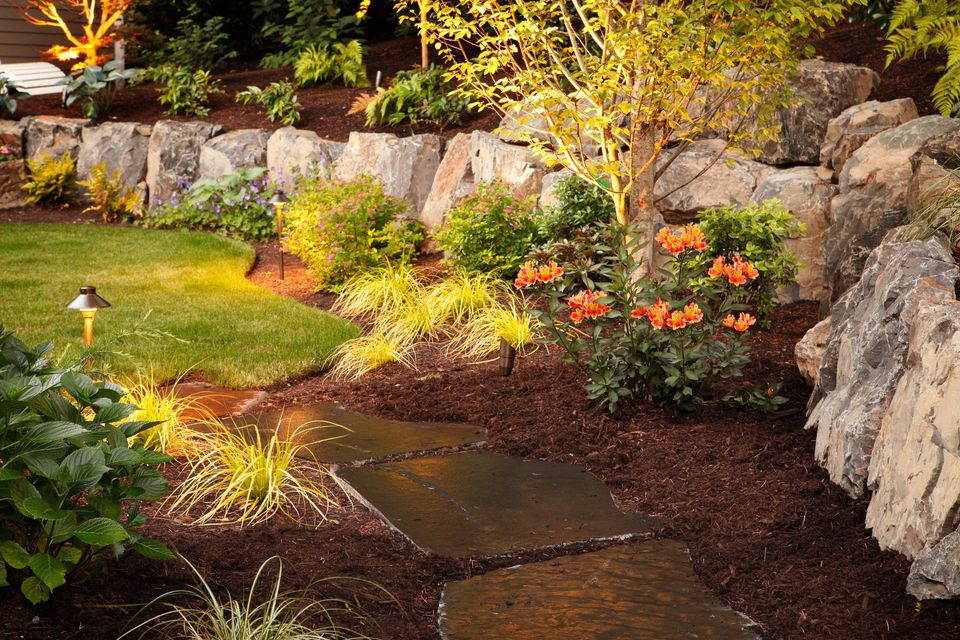 Mulch can act as a great base for laying pavers.
These stone pavers in particular maintain a rigid square shape, allowing for a more precise definition of your walkway.
To greatly enhance your path and overall landscape, consider installing some pathway lights!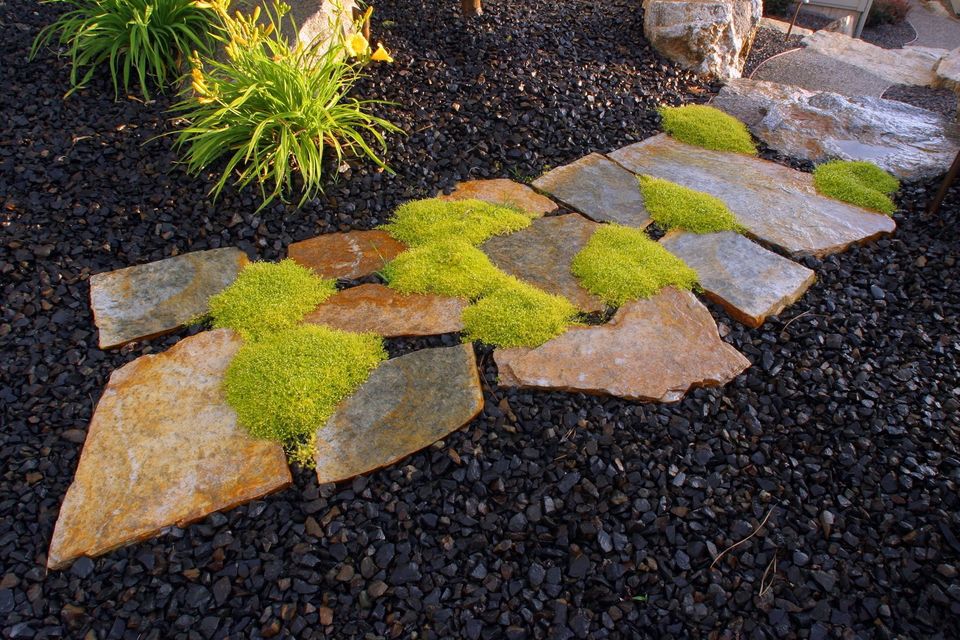 This fun path has both charm and character!
Black gravel makes the natural stone really pop! For even more color contrast, space out the walkway and add some moss to flourish in between.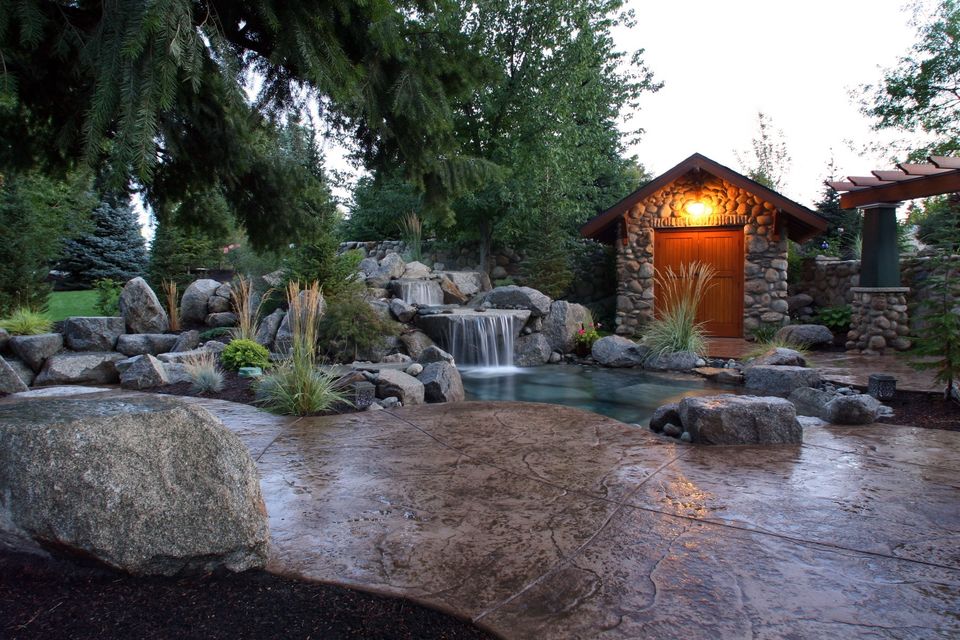 Stamped concrete like this creates excellent patios and paths!
This landscape's front entryway is home to a gorgeous water feature with surrounding paths for enjoyment from every angle.
If you are wanting to revamp your landscape, consider including one of these walkway designs!
Need help pulling together the backyard renovation of your dreams??
Contact Alderwood today to get started!!