So, you've decided that you're tired of your current landscape and yard. You also have seen and researched how many countless hours are necessary to keep a large grassy area well maintained and, to be honest, it scares you a little. And if you decide to invest in your dream backyard resort, you want to enjoy it as much as possible.

If you can relate, one question may still linger in your mind: What are my landscaping options BESIDES grass?
Well, we have good news for you: there are plenty of options! Just keep reading and let us put your mind at ease!
Grass Alternatives
And no, by this we do not mean artificial turf. While that is definitely a grass alternative that may be perfectly suitable for your landscaping needs, there are other options if you want to maintain authentic greenery in your space. One alternative is to use trees. Not only do they keep your outdoor space feeling fresh and natural, but they are also low maintenance. Depending on the tree(s) that you decide work best for your yard and soil, fruit trees may be a fun option as well, and add both a delicious benefit and a learning opportunity for your family. In addition, shrubs or large oak trees add an amount of privacy as well as aesthetic. Implementing trees with this purpose in mind is becoming an increasingly popular trend, especially as many property owners are forced to become creative with increasingly smaller lawns.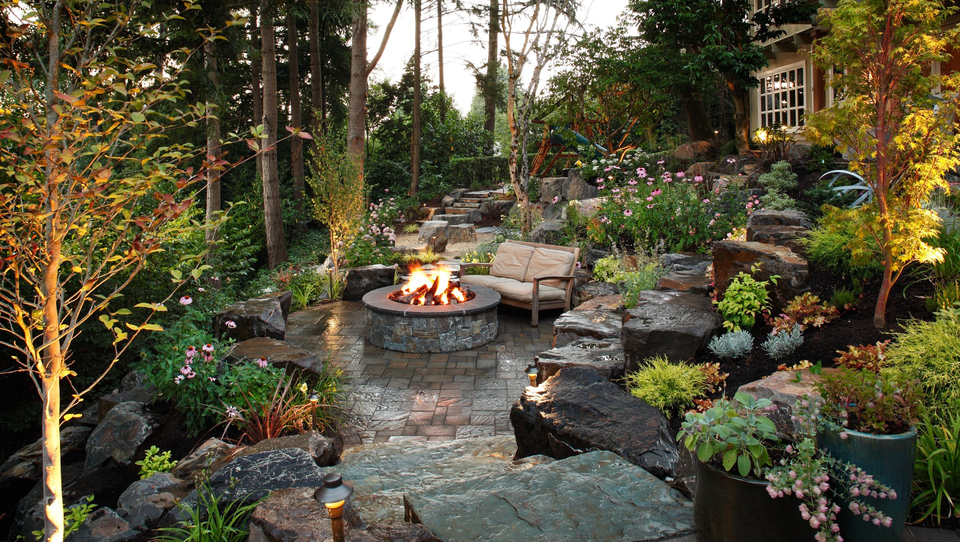 Patio Space
An emerging trend in landscape design is expanding the use of patio space. An enlarged patio or decking gives you flexibility that grass simply does not offer. While patios used to only be considered as a home for outdoor dining, the possibilities are now endless--from a full kitchen to a complete living space. For those days of inclement weather, covered patios (and outdoor heaters!) are essential to ensure your space is usable throughout the whole year. Perhaps the best thing about a large paved area right outside your door is that the upkeep is minimal, yet the space is fully functional.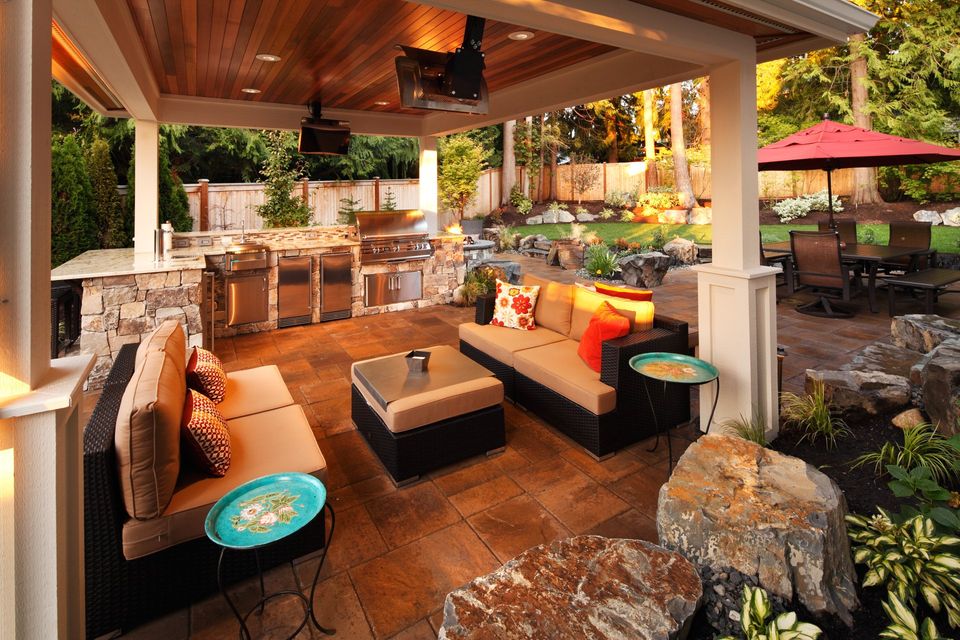 Water Features
If you are hoping to add an elegant touch to your backyard that is both luxurious and visually appealing, a water feature is worth looking into. With their perfect natural touch, waterfalls offer a lot of flexibility. Whether you just want to add the gentle murmur of a water feature for ambiance or desire to greet guests with a grand flow of cascading water, the possibilities are endless. Whichever feature might be ideal for your landscape, there is no doubt that waterfalls add an impressive element of extravagance.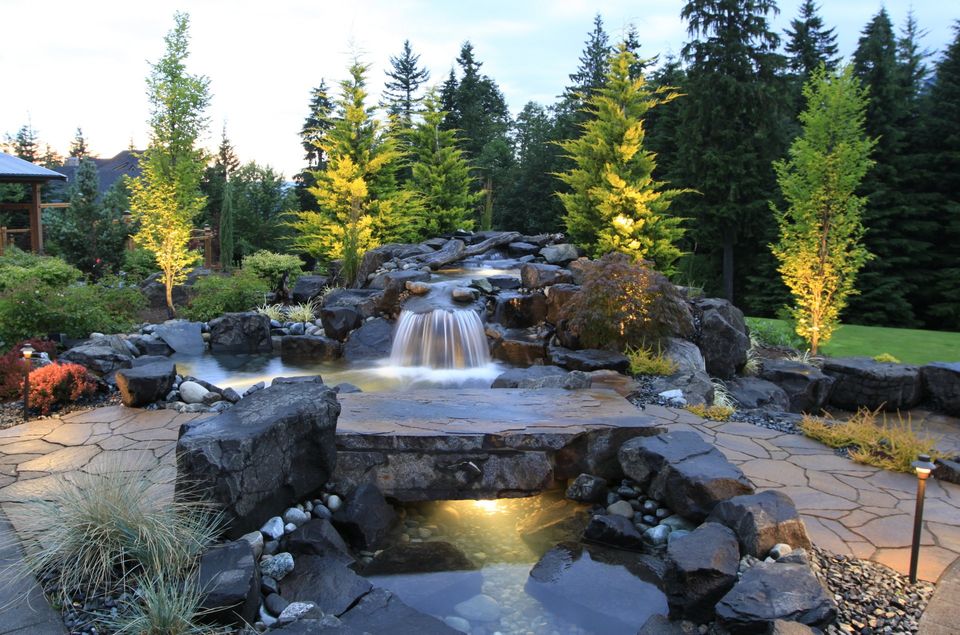 Creating the magnificent landscape of your dreams does not have to come with an overwhelming amount of work or maintenance. There are plenty of grass-free options available that add both charm and functionality.