Nestled among Redmond's busiest neighborhoods, this traditional style home sits on a small exterior property. With a large, active family, the clients decided to hire Alderwood to transform their small, simple yard into an outdoor space that matched their home's luxurious interior.
Our clients were eager to hear ideas from our architect about how Alderwood would tackle the property's challenges and transform the space. Struggling with a major drainage issue, our clients explained that any rainy Pacific Northwest afternoon usually flooded their back lawn. Their main goal for the exterior was to provide a space that had both a comfortable lounging area and plenty of play space for their children. Due to the family's love of Japanese culture, they requested an Asian style theme to be incorporated into their outdoor retreat. Considering their lawn's size and its destructive drainage issues, our clients had little hope that their backyard dreams were feasible.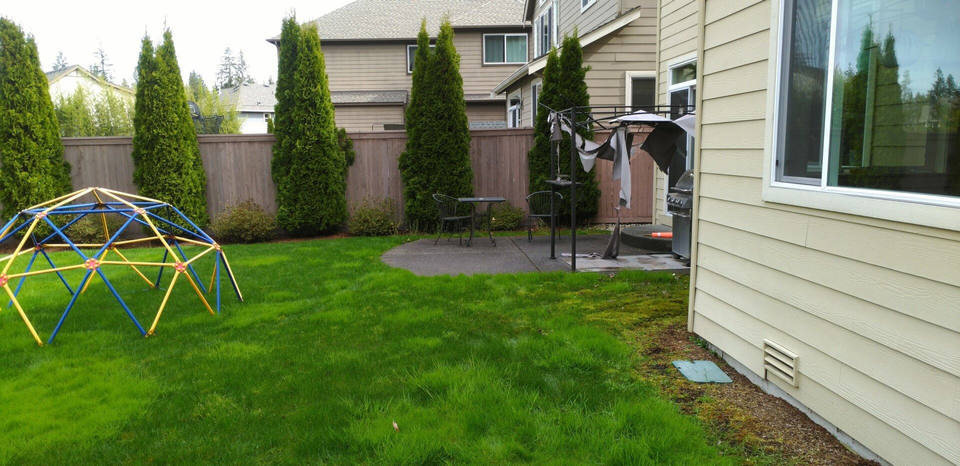 Our designers worked with the clients to create a custom dream design for the family's property. The most significant issue, drainage, was solved with our unique underground system and synthetic turf installation. Once our team resolved this, the rest of the project was smooth sailing. An outdoor kitchen with a covered structure was installed, and its contemporary style matched the home's aesthetic perfectly. For use regardless of the time or season, lighting and heaters line the structure, and the gorgeous custom-built stone fire pit provides a comforting glow.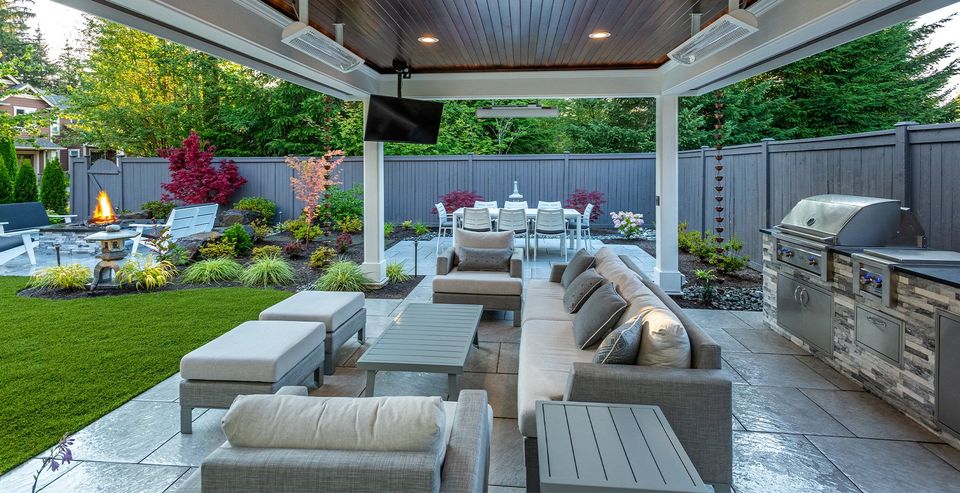 Japanese Maples and custom lanterns placed around the whole property reflected the desired style. For privacy, our crews planted conifers on the yard's exposed side and used white porcelain pavers for a stunning patio space that provides the ideal space for entertaining.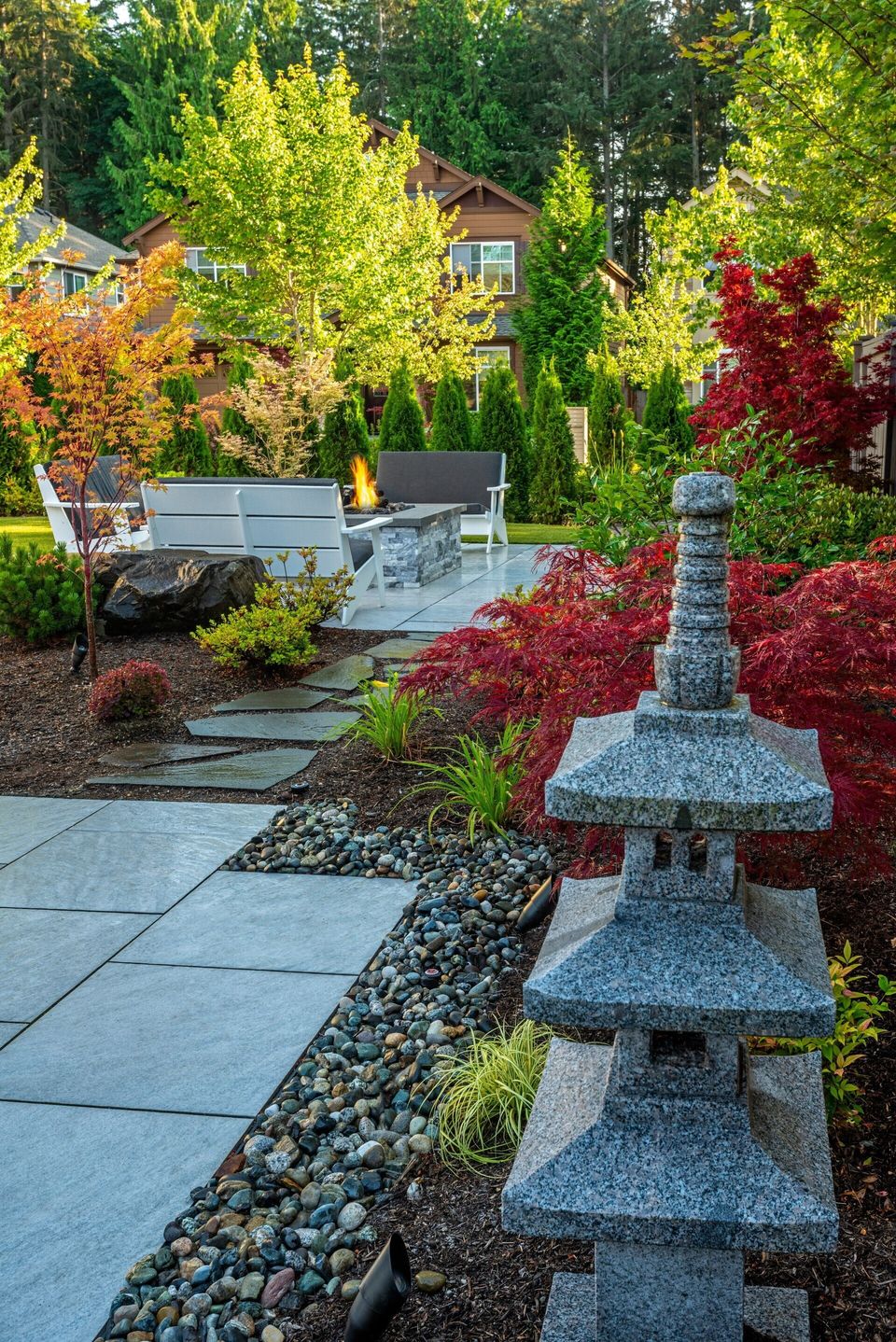 The finished project, which was completed under budget, is the talk of the neighborhood! For this family, backyard dreams have indeed come true, and now they can enjoy their space for years to come!