Let's face it. Planning your extensive landscape remodel can be intimidating. At Alderwood, we understand that, which is why we have a team ready to help you put the pieces of your project together.

However, you might not be sure if it is the right time to commit to your project--or whether your project needs a professional architect or a landscape designer. So, we have put together this little guide to help you out.
What Do Landscape Architects Do?
The first step is to understand what landscape architects do and why you would hire one. Landscape architects are licensed professionals. To become licensed, requirements include completing a degree from an accredited university, passing the Landscape Architect Registration Examination (LARE) and fulfilling 3 years of apprenticeship under another licensed architect. In addition, there is a yearly requirement of continued education classes that one must take to maintain licensure. Thus, architects are extremely educated and regularly required to prove so.
Yet what does all of this technical accreditation mean for large-scale backyard remodels? For Alderwood specifically, it means that our architectural teams complete site surveys to learn the specifics of a client's environment, including wetlands, topography and drainage systems. Once they understand how it all works together, our team uses this information to create sketches and designs. Our foremen are also available to work with clients on permitting.
Architects vs. Designers
Now, while our architects are skilled laborers, there are a handful of smaller scale jobs that Alderwood does not do that a lawn care firm would be a more appropriate business to contact.For example, since our architects spend their time designing large-scale projects for clients, they do not do any single garden or plant recommendations or designs (unless it is a part of a larger remodel). In addition, Alderwood architects and crews do not do any maintenance work such as snow removal, lawn mowing or pest control. Nor does our company do light fixture, water feature or irrigation installation or repair. While our crews are able to complete those smaller installation and maintenance services, they will only do so if a part of the large-scale re-modelling project. As mentioned, our landscape architect team focuses on designing and implementing resort-style projects.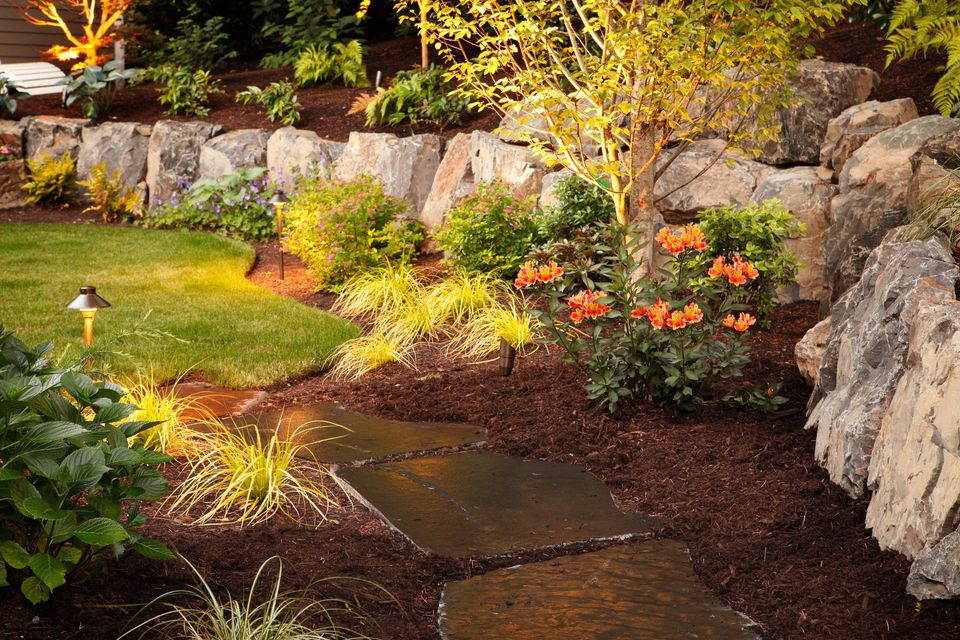 If, after reading that, you are now realizing that a landscape architect may not be the right professional for your job, you may be looking for a landscape design-only firm or a different lawn care/maintenance company. While these experts from other companies are not under such stringent licensing requirements, they can be helpful when it comes to designing simple planting areas, gardening bed/lawn adjustments or improving curb appeal.
When to Bring in the Experts
At Alderwood Landscaping, our team of landscape architects loves helping clients turn their yards into backyard paradises with multiple elements such as water features, outdoor structures, outdoor kitchens, fire pits, and pools. We listen carefully to a family's desires for their space and meticulously create the perfect custom design, making as many adjustments as necessary. With one point of contact throughout the entire process, Alderwood makes it easy to relax as your backyard remodel takes place. When planning an extensive transformation such as the one described above, it is important to hire a landscape architect.
Now that you know who the correct professional is for your project, the final step is committing. You are probably ready for this step when you know that you want a multiple-element project and you plan for it to take place within a year or two. Even if you are not exactly sure of the design details or ideal date of construction, you are at least ready to schedule that first consultation.


We would be honored to walk alongside you as your backyard transformation takes place! Our construction schedule usually fills up quickly, so contact us today if you're ready to start on the backyard resort you have been dreaming of.
Schedule a Free Design Consultation