When homeowners decide to sell their current home, they typically want to get the most amount of money possible. With more money in their pockets, they can put more money down on their new house, go on vacation, or even buy a new car. Regardless, updating the home in the right ways can help increase the sale value so the homeowner can get the most out of their house.
Landscape design is one great way to bump up the asking price of a home, and without sinking $10,000 into a new master bathroom. In fact, the right landscaping upgrades can increase the value of a home by up to 14%. So if you are looking for high-ROI landscape architecture services, look no further. Alderwood Landscaping of Spokane, WA can vamp up your backyard so it's ready to go on the market. These three designs, in particular, have an excellent chance of increasing the resale value of your home.
Deck or Patio Upgrades
Entertaining seems to be the name of the game recently in home design trends. Now that everyone shares photos of every barbecue and get-together on social media, it's important to have an outdoor entertainment space worth of the name. Not only do homeowners want to entertain their guests inside, they want to be able to do bring the party outside as well. When you have a backyard barbecue or host your children's birthday party, having a place to hang out, cook, and entertain outside would be ideal. As such, investing in hardscaping features such as a new deck or patio will give you that ideal entertaining space in your backyard.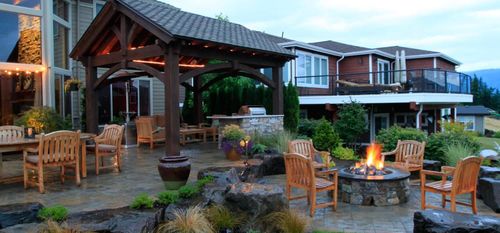 Water Elements
If you make your yard feel like a restoration, chances are, someone is going to want to pay for the privilege of enjoying it. Bringing the best parts of nature to your backyard with a new water feature will do just that. Water features act as a focal point of the backyard space and add new visual appeal to the property. Focal points are crucial for any design space, indoor or out. Water features are the perfect modern touch to the backyard that will leave buyers in awe.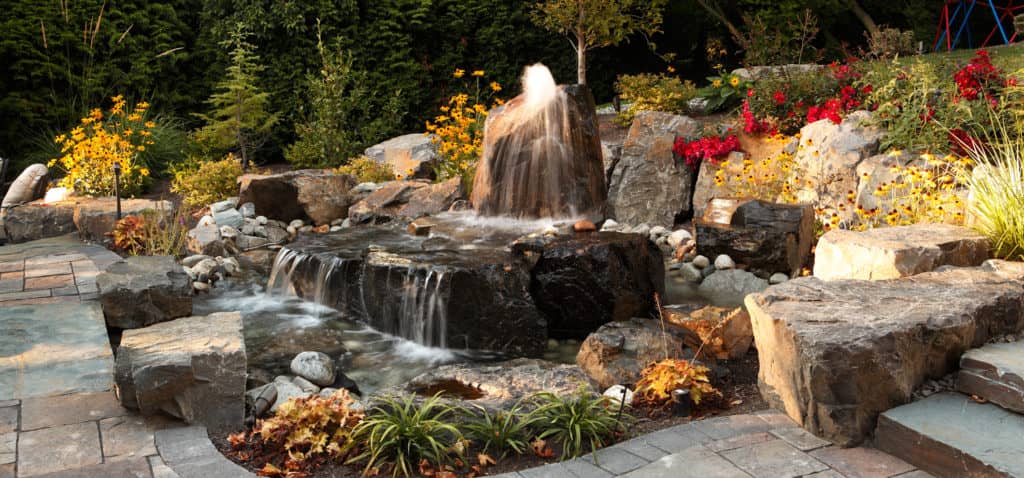 Lighting Elements
Outdoor lighting can add so much aesthetic value to any outdoor space. It gives the space the final touch that you didn't know it needed. Lighting can help emphasize important accent features and create a visionary display to help draw your eye to the most beautiful aspects of your backyard. It can also create an intimate feeling in your backyard oasis. Just as importantly, outdoor lighting is incredibly practical, as it makes your property safer and easier to navigate in the dark.

Alderwood Landscaping offers landscape architecture services that can help you sell your house at a higher price. Add a deck or patio with great furniture, a water feature, or creative outdoor lighting, and you can add tremendous value to your home.