There is no doubt that a cozy fire pit adds significant detail and elegance to even the simplest yard! So, we have compiled our top 10 favorite fire pit designs!
Let us know in the comments below which style you're hoping to include in your backyard space!!
Still not convinced your backyard could use a fire pit? Check out this blog on Why Your Outdoor Space Needs a Custom Fire Pit
Tile Fire pit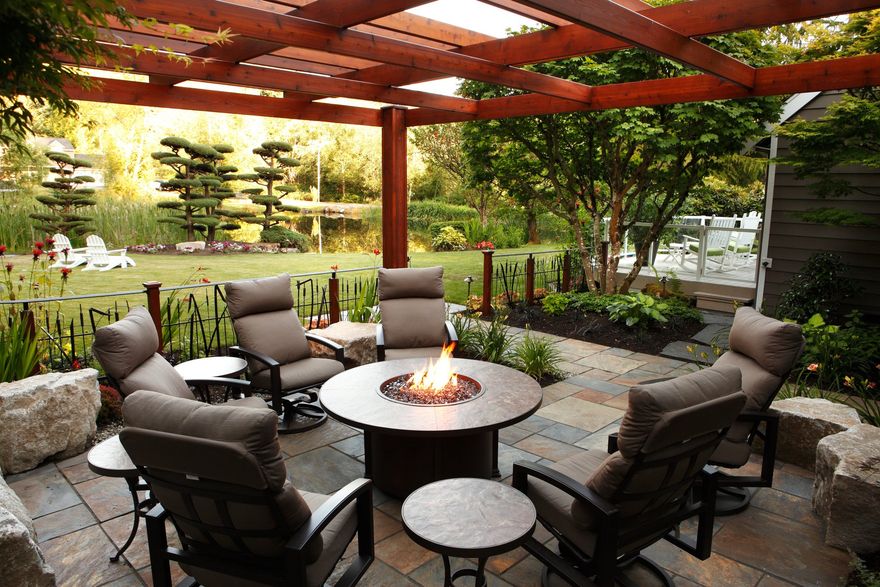 If you have a smaller yard or prefer a simpler look, these chic tile table-top fire pits are the perfect addition. The best part? The color and style choices are endless!!
Corten Steel Fire Pit
If you aspire to echo the hard, straight lines from your home's exterior or want a contemporary design, Corten steel fire pits like this one are the way to go. They are modern, yet refined, and coordinate with practically any color palette.
Stone Fire Pit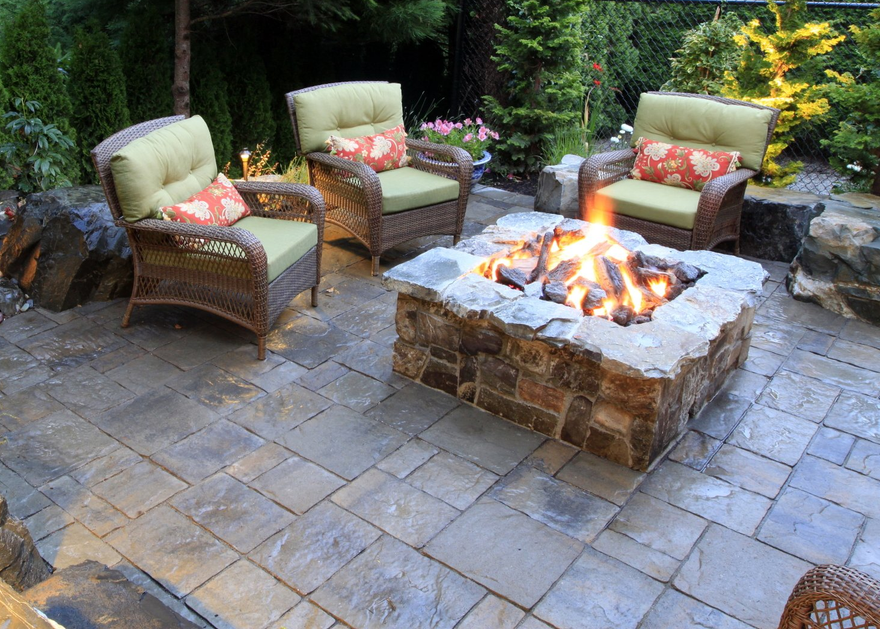 Using stone for your outdoor fire pit creates a sophisticated and classy aesthetic. It is also extremely durable--lasting for years. It offers plenty of size and shape variations as well; some of our clients request squares, while others choose circular designs.
Fire Wall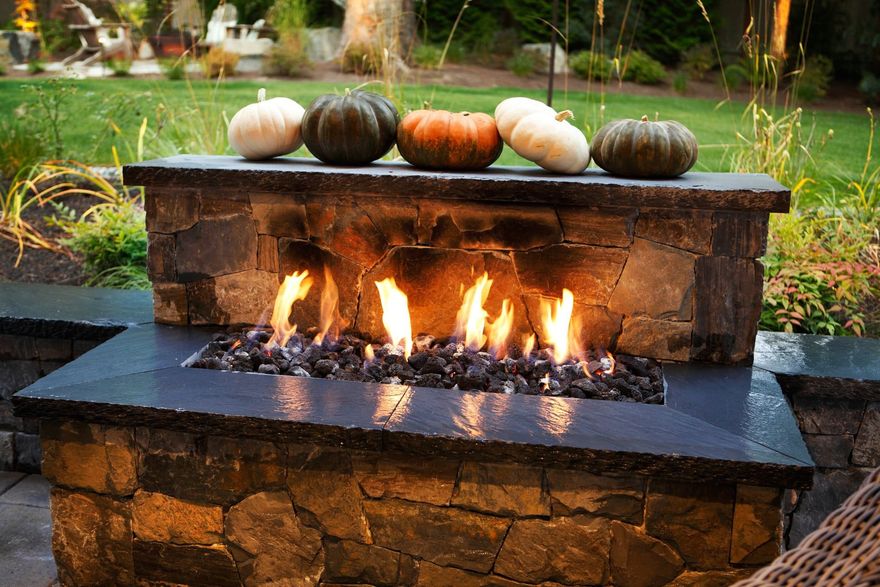 Fire walls are perfect for defining outdoor rooms in your backyard resort. This client's, in particular, is quaint yet provide a stunning focal point!
Modern Glass Covered Fire Pit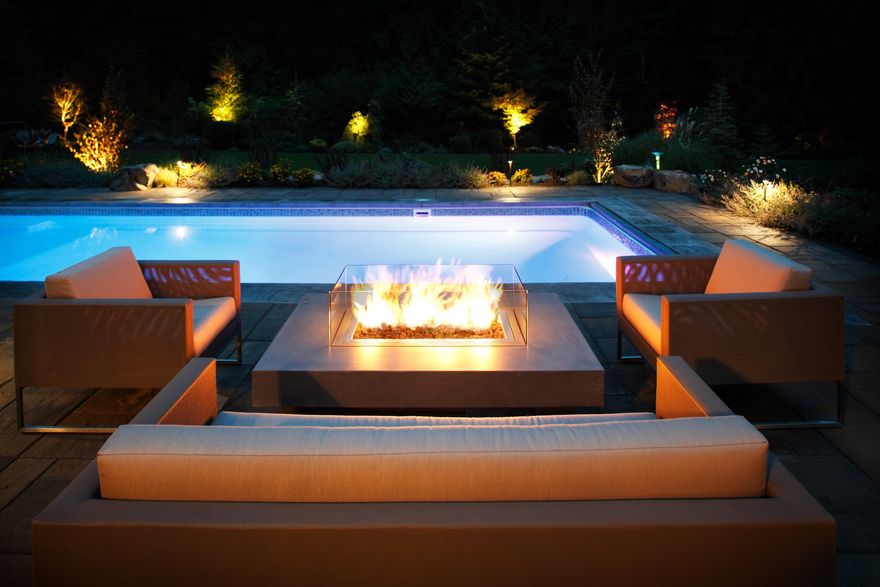 Another contemporary style is to use a glass cover to create an urban feel. This propane fire pits go best with a chic rectangular or square base.
Semi-Circle Fire Pit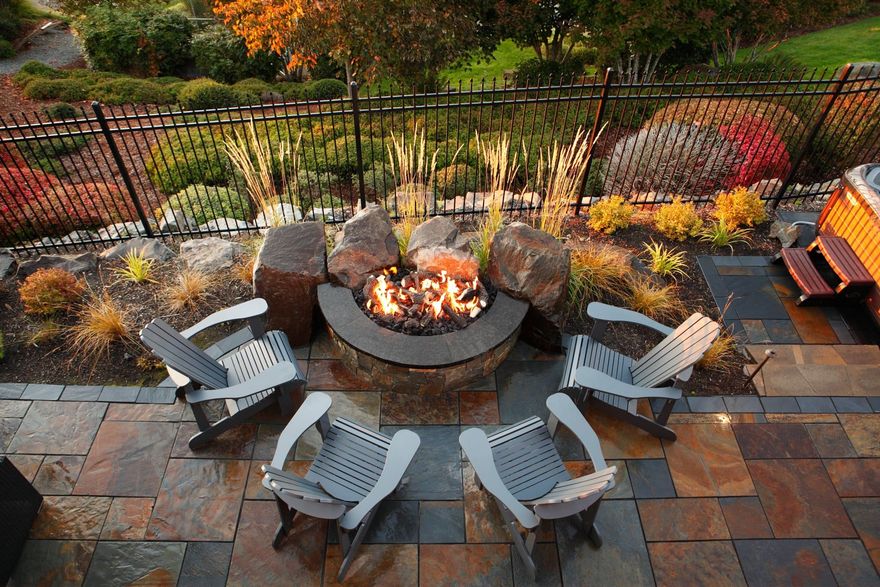 When deciding on your ideal fire pit, think outside the box--or circle! For our clients with limited space and beautiful views, our landscape architects like to recommend semi-circle fire pits. This includes the element while still keeping the scenery in sight.
Outdoor Fireplace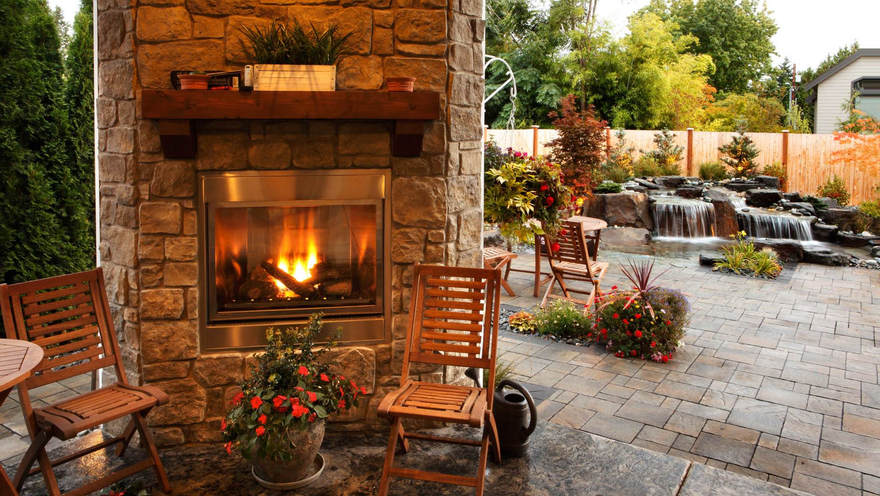 Many people create a backyard resort to extend their interior outside -- and what better way to do that than an outdoor fireplace? Add and decorate a mantle and you can have a cozy little seating area like this one!
Fire Bowl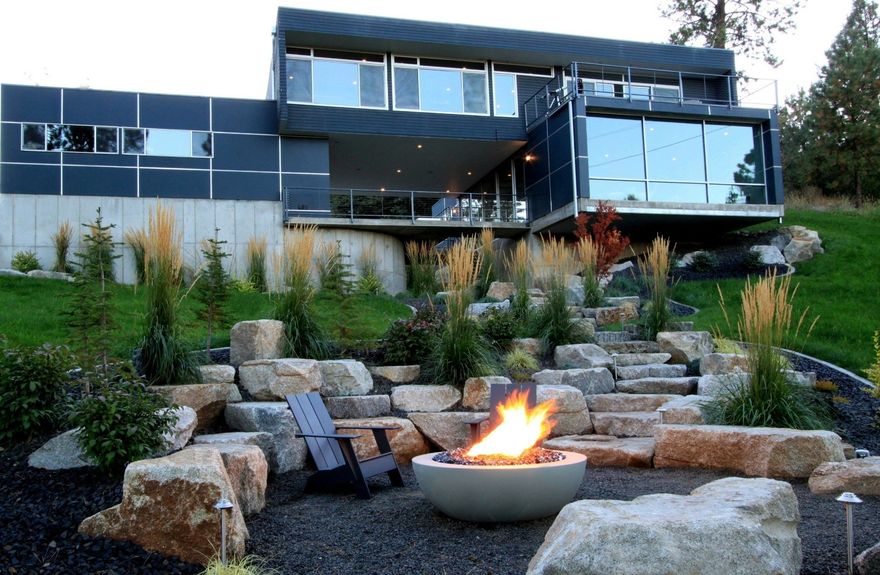 A fire bowl is a fun, bright addition to any backyard space. Concrete styles like this one stand out in a sea of black gravel.
Fire Rocks and Fire Glass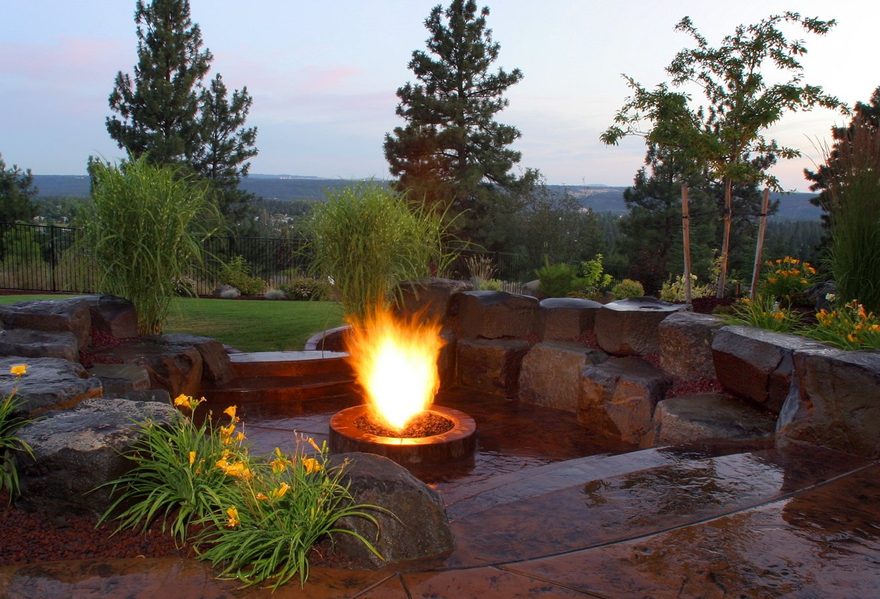 Using fire rocks or colored fire glass is a unique way to add a stylistic element! Fire glass comes in many different colors and can be used in many types of fire pits!
Fire Pit Table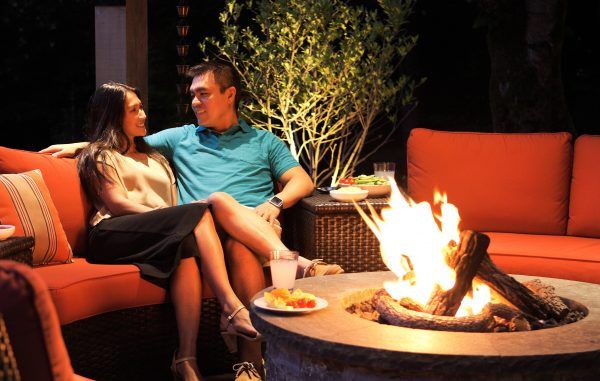 Whether you have a small space or simply want to take advantage of dual functionality, a fire pit table might be just the thing! With this option, you can enjoy your dinner and dessert around a roaring fire.Which fire pit is perfect for your backyard space? Let us know!